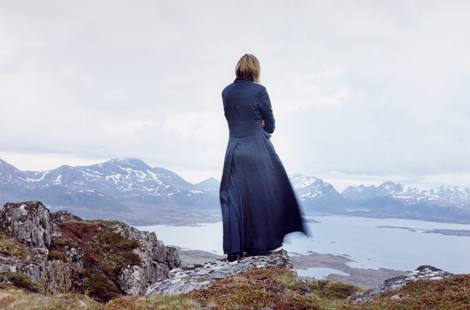 A work by Elina Brotherus included in the exhibit, "Ars Fennica: Finnish Art Now."
Overseas projects to focus on mobile, data, journalism

On Monday I'll be heading to Stanford University to help judge News Pioneers: Media innovations from Europe.
The participating teams are in different stages in their projects or start-ups. A few already have a working product and a growing customer base. Most, however, are just at the starting point in their development work. Stanford is bringing in a number of new media veterans to offer feedback and guidance to the teams about how to develop their project with innovative new media approaches. I'll be looking forward to hearing more about each of these interesting efforts.

Nearhood: Helping local communities to flourish
1The founders of Nearhood believe that local is the next big trend in globalized world. But today digital services for local communities are still underdeveloped. Nearhood collects together locally relevant information to be easily accessible by local residents, creates a social platform which strengthens local communities and opens new, efficient and real-time marketing and sales channel for locally operating businesses. The Finnish startup aggregates local information using both volunteer editors and machine intelligence. They say, "By opening our platform to other services, we aim to create an ecosystem of local digital and physical services. Local isn't just about discussions, it is also about services." Practical. I like that.

OnDisplay: A weekly dose of art with a social layer
2OnDisplay is a mobile gallery aimed at creating a new forum for art criticism. It combines art journalism, art education and audio guide into an application that is simple to maintain and easy to use. It offers reviews of individual works of art hand-picked by professional critics. In addition to written articles, the application lets users view the artwork and listen to an audio guide specially produced for each work. The location and visitor information are also available through the OnDisplay interface. The first phase of the project creates the mobile application in cooperation with the local critics, galleries and museums in Helsinki. The second phase will open the application for user-generated content, developing the portal of arts criticism into a social media of visual arts. There are thousands of artworks displayed annually in Helsinki, and OnDisplay wants to find and display the works that may change your life.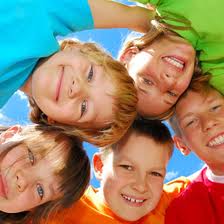 Pallopostia: A news service for children
3The Pallopostia project aims to create an open, safe, free, easily accessible digital news service for children ages 6-17. Accessible via mobile devices such as tablets and touch-screen-phones, Pallopostia will bring the world closer to children in small, discrete pieces. At its best, it will help children in building their identity and self-esteem. It will serve all children in Finland and eventually it can be launched in other countries as well.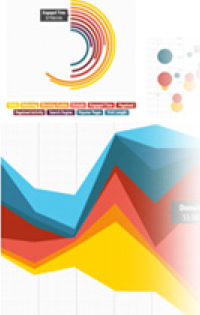 Infogr.am: New tool for data journalism
4Infogr.am is a Web-based tool for creating infographics. Aimed at newsrooms, journalists and bloggers, it provides a variety of super-easy data visualization tools for online and offline publishing. Infogr.am is working on new interactive ways to present data in online news media. With data becoming more visual, Infogr.am's a solution for interactive visualizations.

Long Play: Platform for long-form feature journalism
5Long Play is a new kind of digital publisher. LP publishes one well-developed piece of long-form narrative journalism per month. Its "singles," made up of long-form features and investigative reporting, are longer than magazine articles but shorter than books. LP is also an experiment in finding a new business model for investigative journalism, which is suffering in the age of severe newsroom cuts. LP uses a crowdfunding mode: They sell their works directly to readers for the price of a cup of coffee. Says the Long Play team: "We believe that there are enough people who are willing to support the production of high-quality journalism with a few euros every month." LP currently publishes in Finnish, and they plan to translate some of their stories into Swedish, English and other languages.
Sounds interesting, no?
News Pioneer Innovation Challenge
The event is organized by the Helsingin Sanomat Foundation, which runs the Uutisraivaaja Innovation Challenge in Finland.
Here are the details:
Where: d.school, Stanford's Institute of Design
When: 6 to 7 pm Monday, with a reception at 5 pm, and a tour of the d.school afterward for judges and guests by Justin Ferrell, the Fellowships director at d.school; Justin was formerly director of digital development at the Washington Post.
If you're interested in attending, please email Tanja Aitamurto by today.
JD Lasica, founder and former editor of Socialbrite, is co-founder of Cruiseable. Contact JD or follow him on Twitter or Google Plus.

This work is licensed under a Creative Commons Attribution 3.0 Unported.