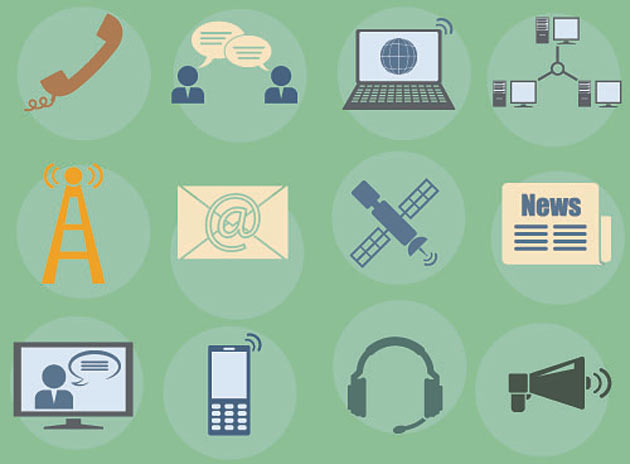 Image via Shutterstock
Target audience: Nonprofits, cause organizations, foundations, NGOs, social enterprises, small businesses, educators, bloggers, Web publishers, general public.
Guest post by Joseph Stark
Technology is always changing, and nonprofit organizations need to keep up with the latest tools for survival.
To get the word out about your cause and to create a more efficient environment for your staff or volunteers, you'll want to check out these five technologies that your nonprofit can put into place for next to no cost.
Use social media strategically
1Social media needs to be part of any organization's outreach to the public, and it's such an important part of marketing and branding that it's worth highlighting here. If your organization is like 89 percent of all nonprofit organizations, then you already have a Facebook page, but Twitter adoption is lower. If you're among the 28 percent of nonprofits without a Twitter account, it's worth expanding to different platforms to help reach a wider audience and to get the word out about your organization.
However, having a social media page alone usually isn't enough to make any impact. Here are some quick tips to get more out of social media:
Share updates at least once a day.
Promote and connect with other organizations that support your cause.
Connect with your followers by replying to their comments.
Share interesting media, such as photos, videos, and links.
Use financial software
2Even though your organization is a nonprofit or not for profit, you still have money coming and leaving daily, which means that you have to keep very detailed records. However, this doesn't have to be a difficult or time-consuming task if you have the proper financial management software to help you out. The Raiser's Edge, for example, helps with financial management while making fundraising easy, and Quickbooks offers tracking and reporting tools.
Accept donations and payments with Square
3Whether your nonprofit's staff travels often for conferences or other events or you just need an easy payment or donation system, Square can help you accomplish this. The card reader device and app offers a simple solution to accepting credit or debit card payments, and there's no monthly fee, just a small fee for every transaction. Square is compatible on many devices and platforms, including your smartphones and mobile devices, which you might consider purchasing for your organization for an easy way to use Square for card transactions.
Dropbox for easy file collaboration
4If you need an easier way to collaborate on projects within your organization, Dropbox is the way to do it. With this application, you can save documents in the cloud and share them with others so that anyone working on the same project can make edits within the same document. The great thing about this program is that you don't have to email documents, and even if your computer or device crashes, your documents are still available online. No matter if it's a mobile or high speed internet connection, Dropbox allows nonprofit employees to access their data anywhere and at any time.
With this program, you can start with 2 GB of memory for free, or you can upgrade to 100 GB for $19.99 per month. If you have people from across the world or volunteers who wish to telecommute, this is an efficient way to collaborate and finish projects within your organization.
Blogging and website services
5When learning about your cause, people want to be able to find more information about your organization online, but according to a recent survey, individuals of the millennial generation say their biggest pet peeve is when the information isn't up to date. Thus it's not enough to have a website, but you should also be maintaining it.
To avoid aggravating visitors with an out-of-date site, consider keeping it updated with a blog. One advantage to this is that it can serve as a news outlet to help you connect with your followers. Consider posting the latest news in the industry or updating your followers on changes within your organization. You can even share detailed explanations about your organization's stats and latest success stories. What's more, recent posts will circulate over social media better than a website's home page link, so it can help with your exposure and increase your authority.
If your nonprofit is not already using these tools, you may want to consider them to help with efficiency in your organization while reaching a wider audience.
Joseph Stark Jr. is a freelance writer and blogger by day, focusing on technology and business. By night he is a tech junkie, gym member and avid writer. He currently resides in Santiago, Chile, where he continues to write and contribute to a number of high-profile blogs.