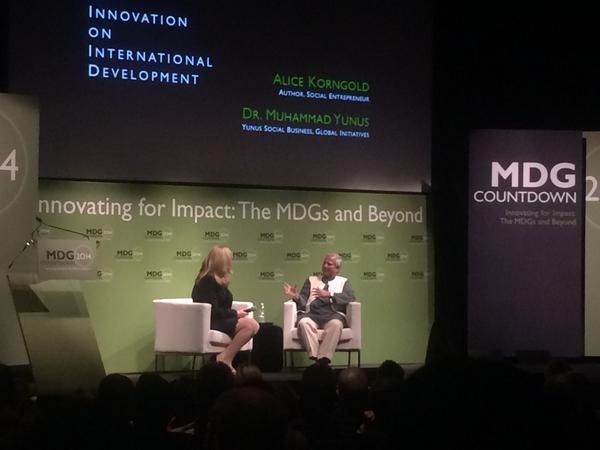 Photo courtesy of Mashable Social Good Summit
Post by Caroline Avakian
Fall conference season is getting underway, so I wanted to share a few helpful tips to help manage and maximize your time spent at a conference(s). You'll be glad you set these in motion when you get back from your next event.
Start with the end in mind
1What are the top three things you want to get out of this conference? Is it meeting a particular attendee or speaker? Is it networking or gaining a better understanding of how to create a social media strategy for your nonprofit? The more specific you are, the more likely you are to walk out of that conference feeling satisfied and accomplished.
Use your business cards to their fullest potential
2In the flurry of meet and greets, it is likely you'll get home and won't remember half of who those cards are from. To remedy this, think of one actionable item for each person you meet. Then write it on their business card before you walk out of the room.
Lessons learned
3Take a minute and write down the three things you learned after each conference session attended. It will all seem like less of a blur once you get back home and you'll be able to take action on the items that really stood out. A plus, is that you can also share these lessons with colleagues who are interested.
BONUS TIP! 
If you're on Twitter, following the conference hashtag and live tweeting are great ways to stay up-to-date and participate in conference learnings and conversations. This is also a great way to make new connections and even network with other tweeting attendees.
Happy September!
What are some of your favorite conference-going tips?Caroline Avakian, Socialbrite's Managing Partner, is a global development communications strategist in the New York City area with a focus on strategic communications, technology, and innovation. Contact Caroline by email, see her profile page, visit her website, follow her on Twitter or leave a comment.