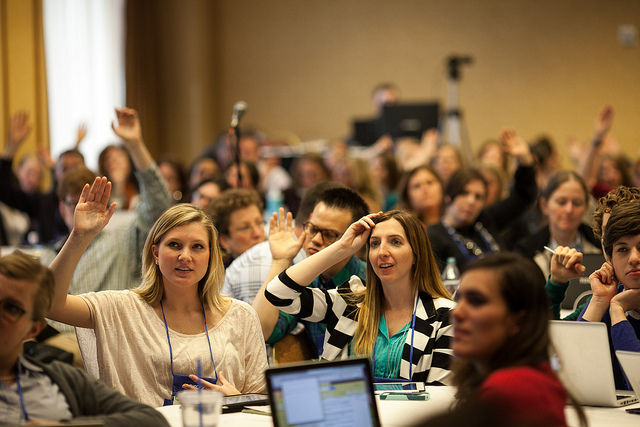 Photo courtesy of JD Lasica/Nonprofit Technology Conference 2013
If you're like me, you feel a little bit of dread right before you leave for a conference. All the work I've left behind, the accumulating emails and deadlines waiting for me when I get back, and leaving my family behind is never easy. Then there's the dreaded conference fatigue. Also, trying to find conference session rooms in these maze-like hotels makes me feel like a lost child right before I enter a room where I'd like to feel empowered and oriented. Anyone else?
Between room disorientation, sessions, networking, processing of new information, socializing, and then getting back to your hotel late to catch up on work or emails – it's a lot. So, it's easy to lose sight of all the great things that are happening while you're at a conference and the subconscious magic that can integrate into your thinking and work afterwards.
So what's so magical about conferences? Below I've attempted to consolidate some of what happens at these events between the excitement, fatigue, session confusion, wonderful AHA! moments, and reunions with former colleagues and friends:
PROMOTES A LEARNING MINDSET – There's something powerful about taking time out of a busy schedule to learn. Ask yourself what three things you want to get out of a conference before you go, and you'll be setting yourself up for success.
CONNECTION – Conferences allow you to liaise, and form greater relationships with your peers. Ask yourself BEFORE you get there – who do I want to meet? Can I set up a time to connect with them before I even get there?
ELEVATED THINKING – Sessions often create conversations and introduce ideas that elevate your work and thinking around issues that pertain to your work, i.e. – women in tech, mentoring, and diversity. Ask yourself what themes interest you the most this year. What do you want to explore further? Choose sessions that make sense for what you're there to do, but also make room for a at least a couple of sessions that are outside your comfort zone. You may be happily surprised.
SPACE – Conferences give you space and time away to integrate your current thinking with the introduction of new concepts. Jot down notes at sessions – less about of the actual content which you can likely retrieve from the instructor, but of the larger questions you may have about the session topic or how you can apply your learning once you leave the room.
INSPIRATION – Conferences are places to learn so much from others. This is also the time to dig below the surface. The time to ask bigger questions about important topics, your career, where the industry is going, and your place within it? Make sure you allow yourself the space to explore some of these 'bigger' questions. It will make the conference feel a lot more meaningful than just a bunch of sessions you attended over the course of three or four days. My favorite part of conferencing is the inspiration I take away from the work my peers are doing. It makes me want to go home and do better, and be better at what I do.
Did I miss anything else? Let me know in the comments!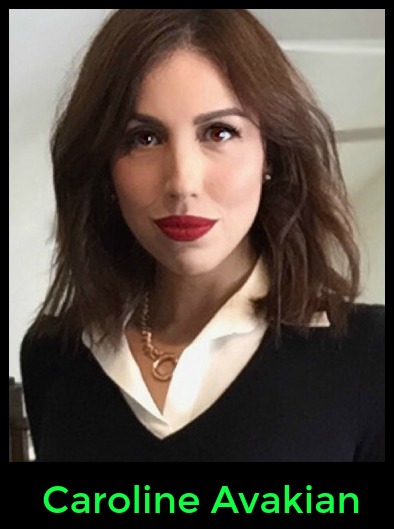 Caroline Avakian, Socialbrite's Managing Partner, is a global development communications strategist in the New York City area with a focus on strategic communications, technology, and innovation. Contact Caroline by email, see her profile page, visit her website, follow her on Twitter or leave a comment.

This work is licensed under a Creative Commons Attribution 3.0 Unported.