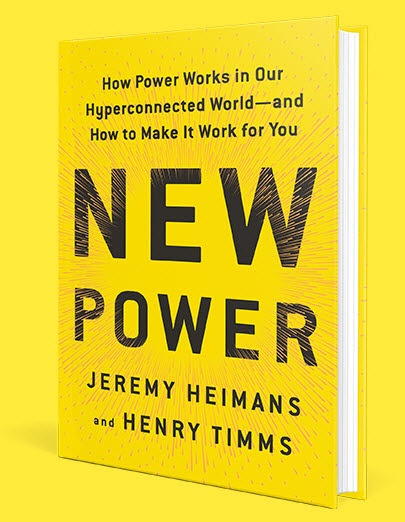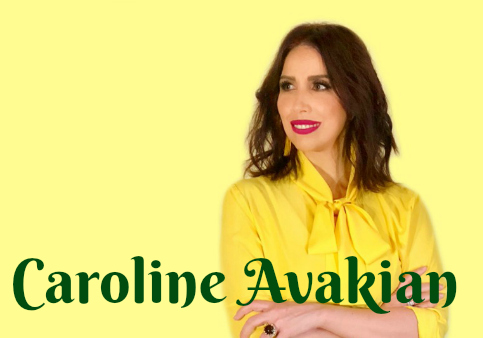 Here at Socialbrite, we are thrilled to share the launch of New Power!
We have long admired Henry Timms' leadership and vision as president and CEO of the 92nd Street Y and co-founder of #GivingTuesday, an international day of philanthropy. Henry Timms and co-author Jeremy Heimans worked on this book for three years.
It unpacks the ultimate skill of the 21st century – the ability to harness the power of the connected crowd. From how to spread your ideas, to how to start a movement, to how to transform an organization, it is a practical guide to navigating our chaotic world.
The early response has been amazing. Sir Richard Branson said "If you want to understand how the world is changing…this book could not be coming at a better time." Alicia Garza called it "…a must-read" Jane Goodall said "This book will inform and inspire all those wanting to make change . . . and achieve a goal against all odds."
New Power shines fresh light on the cultural phenomena of our day, from #BlackLivesMatter to the Ice Bucket Challenge to Airbnb, uncovering the new power forces that made them huge. Drawing on examples from business, activism, and pop culture, as well as the study of organizations like Lego, NASA, Reddit, and TED, Heimans and Timms explain how to build new power and channel it successfully. They also explore the dark side of these forces: the way ISIS has co-opted new power to monstrous ends, and the rise of the alt-right's "intensity machine."
A wonderful read for any activist or nonprofit leader looking to better understand, navigate, and thrive in the world they live and work in.
You can purchase the book here: New Power Caroline Avakian, Socialbrite's Managing Partner, is a global development communications strategist in the New York City area with a focus on strategic communications, technology, and innovation. Contact Caroline by email, see her profile page, visit her website, follow her on Twitter or leave a comment.