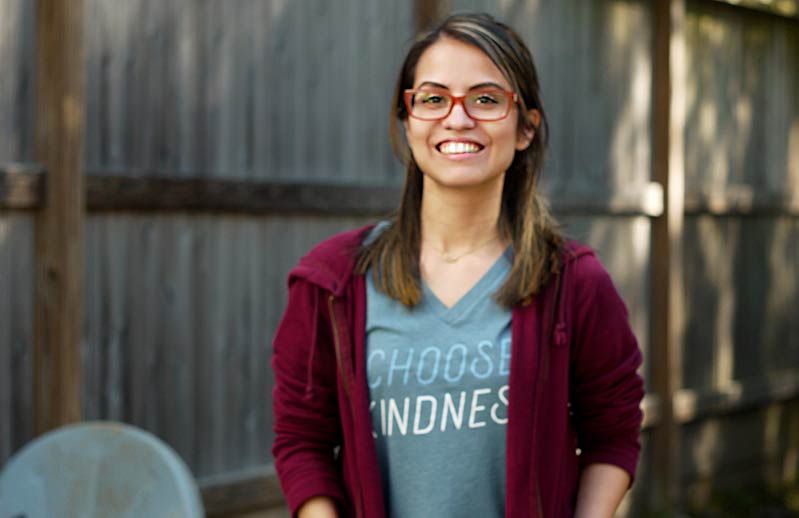 Post by Melissa Mauro

Every nonprofit organization knows how much volunteers can help advance your mission. But attracting qualified volunteers can be a daunting task. The last thing you want to do is bring aboard eager but untrained volunteers whose involvement is more trouble than it's worth. That's a lose-lose proposition.
To take advantage of the grassroots energy for your cause and put it to good use, I put together this guide to help any organization looking to attract the best volunteers for your cause in nine simple steps.
Write a solid volunteer job description
1The first step is straightforward. Write the job description for a volunteer role just like you might craft any other job description for your team members. It's important to attract recruits whose goals align with yours and who'll be satisfied with the role they play. Include as many details as possible so the person can see whether she'd be a good fit.
When I did so on behalf of one of my nonprofit clients, I also focused on the key skills the volunteers needed to have. You don't want someone whose skill set doesn't meet the requirements of the position. Consult with department heads to determine where a volunteer would have the most positive impact.

Plan the onboarding process
2It's also a good idea to consider creating a volunteer handbook. I didn't make one myself at the beginning but then learned that it could actually be very useful. This will, however, depend on the resources available to you.
Alternatively, there is the option of creating a formal in-person training program. The point in any of the paths to take is to get the recruits on board with what the organization is about and what cause it's working toward.
Identify the best recruitment method
3Determining the recruitment method is no less important. There are a variety of such methods, so it was crucial for me to know who I want to recruit and what they will be doing in order to understand how I will be doing it.
After I completed step one and two, I had a general idea of which recruitment methods wouldn't work for me. In my case, I knew that I needed younger people to volunteer for me, so I decided to use social media to spread the word about my organization and the cause we were working for. The target audience influences the recruitment method.
Use your social networks
4Before I started actively looking for volunteers with the help of the job description I created, I first decided to check if there was anyone in my social network who would be interested. And I was right because there were, indeed, people who gladly volunteered for some positions I was looking to fill.
Sometimes, the best candidates could be very close and we just don't pay enough attention to realize that. I asked my colleagues, friends, and even family members. Then, I asked my current volunteers, clients and individuals who were affected by the problem I was trying to solve.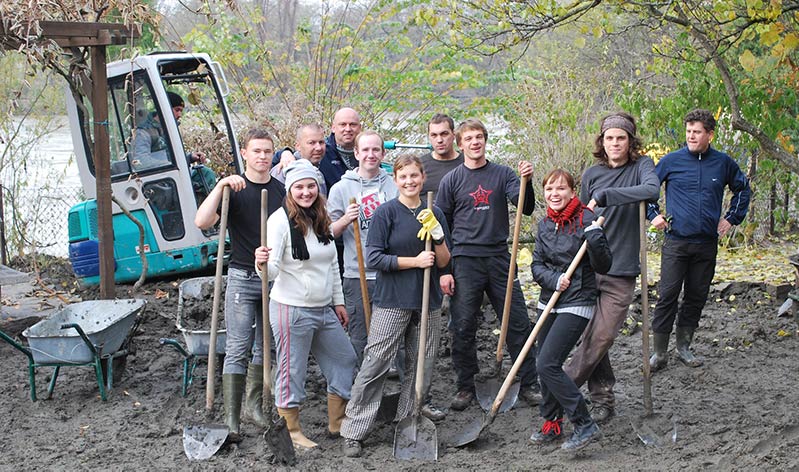 Target the right volunteers
5Once I filled in some roles after asking around, I started looking for volunteers directly. I first looked in schools and universities as they are usually full of enthusiastic young people. I got in touch with the Student Service departments of such institutions in my area.
I also asked some local businesses, clubs and community groups. I found some volunteers at these places, too, as there are always many companies looking for opportunities. Company volunteering is a very popular practice.
Offer opportunities online
6While my first two methods of looking for volunteers were effective, I still wanted to find even more potential candidates. This is why I decided to look online and offer opportunities there. But unlike the first two methods, this one had its own advantages.
Looking for volunteers online can help find the professionals who can't be found by simply asking around. Most employees in serious companies don't have enough time for volunteering, so reaching them online is a better approach than doing so in person.
Explore small-scale volunteering
7Small-scale volunteering or micro-volunteering is based on the concept of people being able to volunteer for smaller periods of time to perform fewer tasks. This idea of micro-volunteering has gained popularity in recent years, so it's worth trying out.
The aim of micro-volunteering is to make the whole process of volunteering easier. People are given a series of small tasks that they can complete at any time and places the way the volunteers themselves want to.
Nonprofit organizations get many opportunities from micro-volunteering as the tasks they offer can range from spreading a petition to collecting rubbish in the local park. It doesn't take too much time and doesn't place as much of a demand on the volunteers or the organization.
Set out the expectations for the position
8To make the volunteers in my organization happy, I clearly communicated my expectations to them. Sharing the expectations about the project you are working on is essential for the volunteers to feel like they are valued and to understand the cause they're working on behalf of.
Every nonprofit has its own expectations and predictions about what will be the result of its actions and campaigns. These concepts about the future must always be shared with the volunteers so there is a clear aim in their heads.
Make it enjoyable & monitor their performance
9The secret ingredient to making the volunteering enjoyable is to make it fun and pay attention to your recruits. It's important to get down to business in the right moments. However, joking around and enjoying the job is also a part of the process.
It's crucial for the volunteers to be happy about working with the nonprofit. This will make them come back to help in the future. Returning volunteers are just as important as new recruits because they can teach the latter ones all they must know.
Final thoughts
It's not that hard to attract volunteers for a good cause as long as there is some value to offer in return. This method worked for me and I am sure it will work for others who encountered the same challenges while looking for volunteers for their nonprofit organization.
Melissa Mauro
is a freelance writer who is currently working for the company
The Word Point
in the translation department. She wants to find new platforms for professional growth and thinks that nonprofits rock!