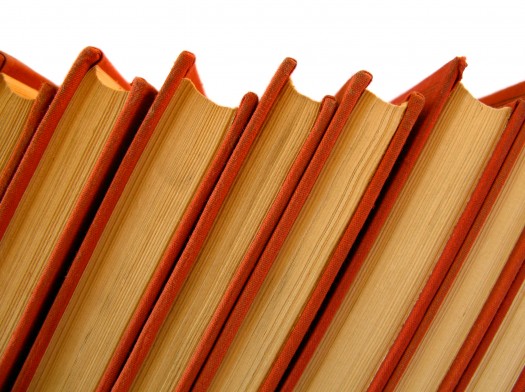 Lulu, Author Solutions, CreateSpace, Blurb make publishing your book a breeze
Target audience: Nonprofits, NGOs, educators, small businesses, journalists, photographers
By Kim Bale
Socialbrite staff
Updated Sept. 20, 2010, with new stats and services
With more people turning to ebooks or digital readers like the Kindle or iPad rather than turning the pages of a softcover, the publishing industry is evolving quickly. In 2008, for the first time in history, more books were self-published in the United States than were published the traditional way. According to Bowker, the agency responsible for assigning ISBNs, 288,355 traditional book titles were published last year, down a smidge from the year before. By constrast, 764,448 self-published "on demand" titles were produced last year, a dizzying 181 percent increase from the prior year.
Clearly, authors have found alternate ways to get their books on the shelf.
Inexpensive online print-on-demand services now allow anyone from nonprofit organizations to photographers to publish a story book, flip book, photo album or other publication — without the hassle of finding an agent or publisher. Sometimes, you can even make money at it. While in a traditional paperback publishing deal the author keeps just 8 to 9 percent of royalties, under most self-publishing agreements authors keep 70 to 80 percent of their profits.
Compose your work, upload the files, set the price, and you can have your masterpiece printed and mailed to you, or make it available online for sale to the general public. Print On Demand websites like Lulu, Author Solutions, CreateSpace (formerly BookSurge) and others make it easy and relatively affordable to guide your book from conception to printing, with new services available to boost your marketing efforts.
Whether you're a nonprofit, NGO, educator or small businesses, your organization likely has a good story that can be told, accompanied by photos, between the covers of a hardover or softcover book. If it sells well, it could even bring you a modest revenue stream. But think of this chiefly as a polished way to promote your organization's brand or your own personal brand.
Self-publishing might seem like a daunting task, though the tools are more accessible than ever. Most companies request you upload your work via Word document or PDF, and they offer a variety of services to help you add images and fine-tune your book for the printing press.
Tips for the first-time self-published author
Here are our tips to help take the worry out of self-publishing:
Do your research.

You've written your book, now who's going to read it? Whether you're composing a detailed history of your organization or giving advice on how to grow a start-up, it's important to understand your audience. If you know exactly who will be reading your copy, you have an advantage. Find out what it is they need to know, and tell it in a compelling, engaging way. If you're aiming for your book to hit the best-seller list, it's not a bad idea to read up on your peers and competitors already in the marketplace. Too many books of the same topic in the same space could mean overcrowding – find a unique angle and stay ahead of the pack.

Choose a service.

Now that you've identified your audience, a host of POD (print on demand) companies are waiting to help you publish. Each company has its own set of services to offer, so shop around and choose one that fits your needs:

Register your book.

You'll want to register your book for free at the Bowkers mega-directory Books in Print. This is the master list of all books available anywhere, which bookstores and libraries use.

Calculate your costs.

Your expenses will vary based on which services you've rendered and can range from a couple of hundred to thousands of dollars. Once you've chosen your publishing company and a package that fits your needs, tally up the costs and make sure you're getting sufficient bang for your buck. Printing more copies will give you the benefit of bulk rates, and with the right marketing tactics, it could pay off for when you hold an event with lots of foot traffic.

Find distribution channels.

Now that you have your book, you'll want to find venues for people to find it. One good choice is IndieReader, a site where readers can find original self-published titles.

Don't forget marketing!

Publishing your book is half the battle, so pay attention to distributing and marketing your finished product. If you're personally handing it out to your colleagues and friends, marketing labor and costs will be low. If you're trying to reach the masses, however, it's important to obtain adequate publicity through marketing and advertising. Each self-publisher has professionals that will help you get an ISBN, list your book on various websites and push it to desired bookstores.
The self-publishing movement has just begun to take off, so identify your most valuable content and decide how you can package it in a way that highlights your organization's accomplishments and appeals to existing and potential supporters.
Have you self-published a book? What was the experience like? Please share what you learned.
Related
• Publish a successful ebook: 7 e-publishing services (Socialbrite)
• 6 business reasons for nonprofits to publish a magazine (Socialbrite)
• Self-Publishing at the Commonwealth Club of California (TheBookDesigner.com)
• Self-Publishing, Author Services Open Floodgates for Writers (PBS.org Media Shift)
• Blurb for Good: Make a Book, Make a Difference (GOOD blog)Kim Bale was recently the community outreach specialist for The Extraordinaries. Follow her on Twitter at @balekimb.

This work is licensed under a Creative Commons Attribution 3.0 Unported.