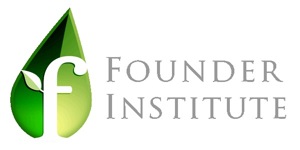 Cool apps & sites to increase your organization's productivity
Target audience: Social entrepreneurs, journalists, educators, nonprofits, social change organizations. This is part of Creating Media, our ongoing series designed to help nonprofits and other organizations learn how to use and make media.
Guest post by Dan Pacheco
CEO, FeedBrewer
My colleague JD Lasica recently asked me to compile a list of the five most important tools for helping people drive social change. I had a difficult time understanding exactly what qualifies as "social change," so he cut me a break and said I could list tools for journalists. Since I'm now working on a startup called FeedBrewer, I decided to focus that even more and list tools for entrepreneurial journalists.
I drew inspiration from the Boulder-Denver tech startup community. This summer, my startup co-founders and I are participating in a "tech accelerator" and mentoring progam called The Founder Institute. Over four months, we're meeting other entrepreneurs like ourselves, as well as CEOs of successful startups who listen to our ideas and give us honest feedback. We also meet with four others in pre-assigned teams to share ideas. Some of these tools came out of those sessions.
So here they are. If you have your own tools to share, please add them as a comment below or tweet them under Twitter hashtag #jstartuptools.

Evernote
1Recycle those spiral notebooks. A cloud-based notebook, Evernote makes it easy to record written and audio notes, as well as documents. Just input notes or drag and drop files, and they're there for you to access on your iPhone and iPad. It's a great desktop app, too.

This work is licensed under a Creative Commons Attribution 3.0 Unported.