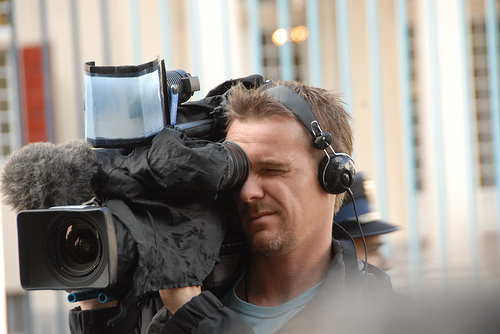 A roundup of resources for grassroots media makers
Here are posts our team and partners have written about tools and techniques to create media. See the Sharing Center for additional resources.
To see these articles with a summary description, browse the Video category.
Media strategy & resources
• A step-by-step guide to creating a media strategy
• What's your video strategy to raise funds?
• Resources for citizen journalists & researchers
• A 13-point guide for creating media
• How to prevent against online libel and defamation
Video, multimedia & storytelling
• 8 great examples of nonprofit storytelling
• How to effectively use calls to action in nonprofit videos
• Creating compelling advocacy videos for nonprofits
• Techniques to add dazzle to your advocacy video
• 6 ways YouTube is helping out nonprofits
• How to make cause marketing video that doesn't suck
• Guide to shooting better online video
• A quick guide to multimedia software: Overview of software for multimedia editing & video hosting
• Complete guide to creating a video project
• How nonprofits should be using visual storytelling
• Justgood.tv: Tips on live-streaming events on the cheap
• Digital storytelling: A tutorial in 10 easy steps
• Digital storytelling: From soup to nuts
• Visual storytelling checklist
• 8 tips to help you shoot video like a pro
• 6 tips for shooting effective Web video
• Mash up a visual story for your nonprofit: New multimedia tools include RockYou, Slide and Animoto
• Shoot video for your nonprofit with a digital camera
• Create video stories for your nonprofit in 6 steps (video)
• An introduction to screencasting
• Comparing Terms of Service at video sites
• Justgood.tv: Covering social good events: An interview with a grassroots video entrepreneur
• Create a video story without a camcorder
Photography
• 6 tips on how to shoot photos like a pro
• How to capture great photos on the road
Podcasting, Webcasting & audio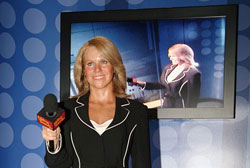 • BlogTalkRadio: Extend the reach of your nonprofit
• How to record & edit a 2-minute audio interview
• A quick guide to multimedia software: Overview of podcasting software & hosting
• Fixing unbalanced sound levels in your podcast
• Podcasting Legal Guide: Rules for the Revolution
Books
• Guide to publishing a successful ebook
• Self-publishing: Tell your story in print
• Turn your nonprofit's blog into an ebook
Social media: Blogs, Facebook, Twitter
See our wide-ranging series of tutorials on:
• Blogs
• Facebook
• Twitter
• Are you using the right blogging tool? (Offsite — OJR)
Tools
• Change-makers share 10 of their favorite tools
• 12 open source tools you should be using
• An educator's top 5 tools for social change
• Top 5 tools for the entrepreneurial journalist
• A change agent's top 5 tools for social change
• Resources for citizen journalists & researchers
• Socialbrite articles on social tools, resources & tutorials
• Social actions toolset: widgets, plug-ins, apps, tools
Law
• How to prevent against online libel and defamation
• Model release form: A legal waiver for the subjects of your videos or photo sessions
• The rules around capturing public performances
• Freedom of information: It's for everyone
• Guide to shooting photos in public
• Comparing Terms of Service at video sites
• For more, see our Citizen media & the law section
Other
• How nonprofits can use geolocation
• The best-designed social networks on Ning
Flickr photo at top by FaceMePLS