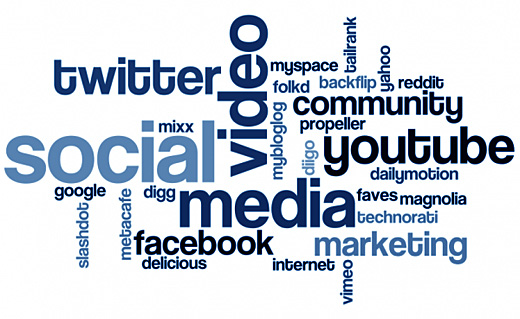 Guest post by Melissa Nelson
Media Production and Outreach Manager, Blackbaud
Video is a great way to engage constituents in your mission. It adds a visual element to what might be an otherwise text heavy email, blog, or website. Supporters react to hearing and seeing real people talking about issues or an organization's mission coming to life with visual examples.
A video that actually empowers constituents to take action and interact with your organization is key to a conversational video.
First, think through the four basic steps:
Set the tone
Convey real purpose
Define the need
Inspire supporters
Then you can think holistically about the content and how your video can create conversation.
Asking for feedback is a great place to start. In your video, send an invitation for ideas and welcome feedback by asking open ended questions. Bring your viewers closer to your mission by asking them to contribute content or respond to a question. Make it easy for viewers to leave a comment. Take it a step further by interacting yourself; responding to comments makes it even more interactive.
Feedback can also come in the form of video conversations. Invite your constituents to respond with videos of their own, appear directly in your video to offer feedback, or even create their own edited video in response.
Include links back to your website in your video. A video should be a way of giving enough information to entertain and spark interest — while leaving the viewer wanting more. Reference your website graphically — and mention where a viewer can learn more, register to volunteer, or help your organization's mission financially.
Make your videos clickable. Add interactive annotation layers to videos, and invite others to add them as well. YouTube's annotation feature is an interactive layer of clickable text boxes. The key is to annotate with a call to action at the end of the video directing viewers to your website. Then, at the conclusion of the video, they'll find it easy to learn more about your organization and can spend time exploring your site.
Another aspect of YouTube's annotation feature is the community, which enables constituents to add annotations as well, thus furthering the conversation. Encourage viewers to add their own thoughts and references to your videos via annotations.
Promote your video in a variety of social media channels. If your video lives on YouTube, for example, shorten that link and share it on Facebook and Twitter, then encourage supporters to continue to grow the conversation.
Post on multiple video sharing sites. While YouTube may be the largest, there are many other video hosting sites, including Vimeo and Blip.tv. Search those out and monitor them for comments. (Use TubeMogul to upload to multiple sites at once.)
Take advantage of tagging options when you upload your video. Use at least three different tags; as a rule of thumb, choose one industry category and at least two tags to describe the content of the video. YouTube is the second largest search engine, so adding tags will help your video appear in a search.
Invoke feelings that make the viewer want to react. Include a place on your website where they can respond while watching the video. This way, they never have to stop the video or leave the site to leave a comment. Include a stream alongside the video player for discussion. For live video, Ustream.tv and Livestream.com offer a chat and social stream next to the video player.
Let's be honest: if your video content is not something people want to watch, they won't respond. It's all about raising awareness and getting people involved in your mission. Start off with a good foundation and consider these tips when engaging constituents.
Melissa Nelson
is Blackbaud's Media Production and Outreach Manager, heading up the company's video resource Blackbaud TV. Republished from
NTEN
.