How Twitter helps the social good from JD Lasica on Vimeo.

Most nonprofits and cause organizations look at Twitter as a key ingredient of their social media strategy. But Twitter offers a number of other opportunities for collaboration to advance the social good — many of which you may not know about.
Claire Williams Diaz-Ortiz, who heads up Corporate Social Innovation & Philanthropy at Twitter (and who just got married), has long been a member of Socialbrite's Do Gooders List, so I was jazzed to sit down with her last month at BlogWorld Expo in Las Vegas.
Watch, embed or download the video on Vimeo
Some highlights from our chat: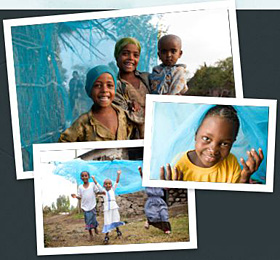 • Twitter's main hub for social good efforts is Hope140.org. At the site, people can learn about causes to follow on Twitter and organizations can learn how to use Twitter more effectively. Current campaigns focus on literacy, Haiti relief and malaria prevention.
• Cause marketing is part of Twitter's philanthropic strategy. When Twitter launched its Promoted Products platform earlier this year, it started with six businesses and two nonprofits ("tweets for good"). "Every month we give a month's worth of free promoted tweets for a nonprofit," she says.
• Twitter works closely with Room to Read, a nonprofit that partners with local communities throughout the developing world to establish libraries, create local language children's literature and improving children's reading skills with an emphasis on educating girls. Twitter has conducted an International Literacy Day promotion and a couple of fund-raising campaigns for them, Claire says.
• Claire, an avid runner, also is co-founder of HopeRuns — check it out — and she blogs at Claire.us.com (see her latest: What are the roots of happiness?).
• At BlogWorld, Claire spelled out some tactics on how nonprofits can excel at Twitter, namely, T.W.E.E.T. — that is, target, write, engage, explore and track.
If your nonprofit has a particularly worthy social cause, get in contact with Claire and see how Twitter might be able to get your message out to tens of millions of users.JD Lasica, founder and former editor of Socialbrite, is co-founder of Cruiseable. Contact JD or follow him on Twitter or Google Plus.

This work is licensed under a Creative Commons Attribution 3.0 Unported.