On Thursday Facebook launched a completely new version of Pages, to help you "manage communication, express yourself, and increase engagement."
There are three significant changes to Facebook Pages, in addition to several minor changes:
Log in as Page or Profile – You can now toggle between being logged in as a Profile or logged in as a Page. When logged in as a Page, you can comment and like content on other Pages as a Page. A single user name and password is all that's required for both modes.

New layout mirrors Profiles – Pages now have the same layout as Profiles. The tabs at the top of Pages are now located in the left-hand sidebar, under the main icon. You can also feature your favorite Pages on the left, and recent photos and information about your organization at the top (where tabs were located).

More relevance – Facebook Pages now have an "Everyone" filter on the wall that displays content in order of relevance. Content that a user's friends have interacted with, followed by posts that have received the most feedback are displayed – with the most relevant content at the top.
How to toggle between 'Page' and 'Profile'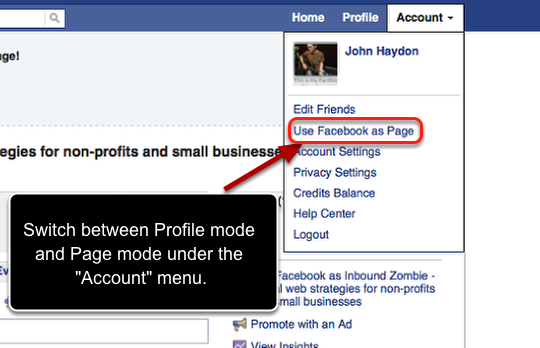 One of the biggest changes for Page admins is the ability to toggle between "Profile" mode and "Page" mode (if you administer multiple Pages, you'd be prompted to choose one Page to log in as).
But why would you want to be logged in as a Page?
Being logged in as a Page allows you to "like" other Pages, comment on other Pages, comment or like content on other Pages – all done as a Page! This means that you can create more exposure for your nonprofit in ways that Facebook users are familiar with (instead of tagging Pages). This also means you have to be more careful about coming across as spam.
Pages now have their own News Feed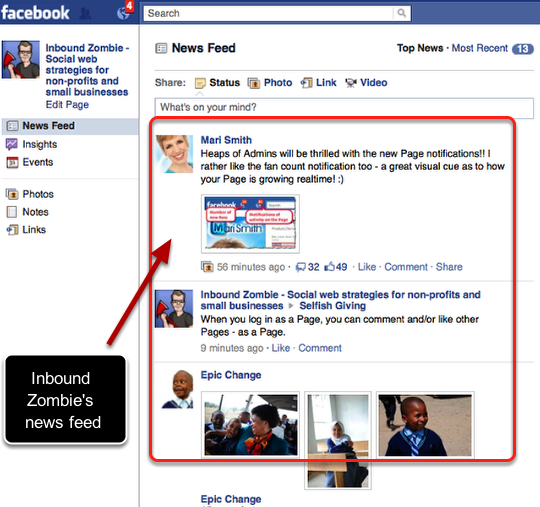 When logged in as a Page, you can view a News Feed that displays "Top News" or "Most Recent" activity from other Pages you've liked. And as in Profile mode, you can also comment on and like any content in the news feed (you will not see any activity from your Facebook friends – only Pages).
What this means for your non-profit is that you can now nurture strategic relationships with other brands and organizations. Think cause marketing and collaboration!
Commenting on other Pages as a Page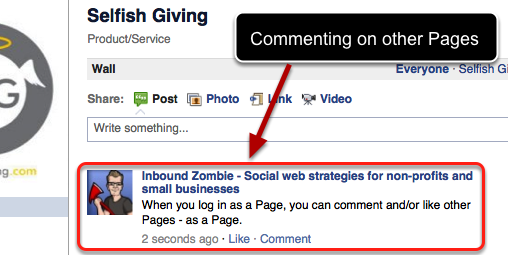 Commenting on other Pages is as easy as toggling over to Page mode (outlined above), and commenting on Pages you've liked.
Commenting or liking content posted by other Pages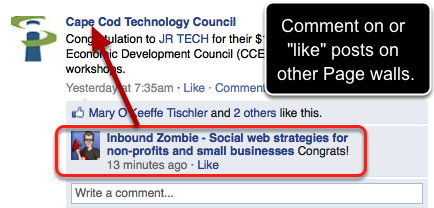 In Page mode, you can also engage with content on another Page's wall in the same way Profiles can. Note: Pages cannot comment on Profile walls unless the profile's privacy settings are wide open.
Viewing recent Page activity

In Page mode, you'll notice that the updates number (on the Globe icon) shows the most recent activity on your Page.
Getting email notifications on Page updates

Last week we told you about Hyper Alerts – a new tool that emails you alerts when someone posts a comment to your Facebook Page. But Facebook Pages have now added this feature. Simply log into your Page and go to Your Settings.
New Page layout and Static FBML demise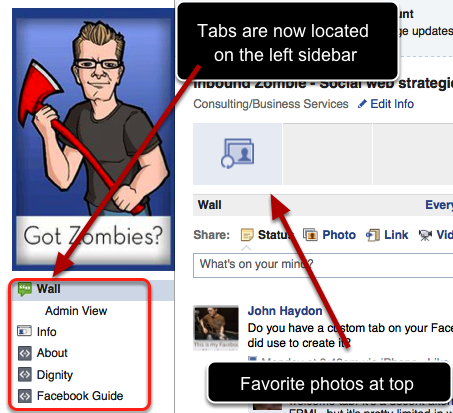 Pages now have the same layout as Profiles. However, there are three ways the new layout impacts Pages:
Icon: Having an icon (or avatar) that's 600 pixels tall used to be a great use of real estate, but now that height pushes your tabs farther down.

Featured photos: Your featured photos displayed across the top need some creative attention.

Static FBML is being retired on March 11 – replaced by iFrames.
A completely unrelated but curious fact is that when logged in as a Page, you'll now see your own Profile as a non-friend would.
The Facebook Page 'Everyone' filter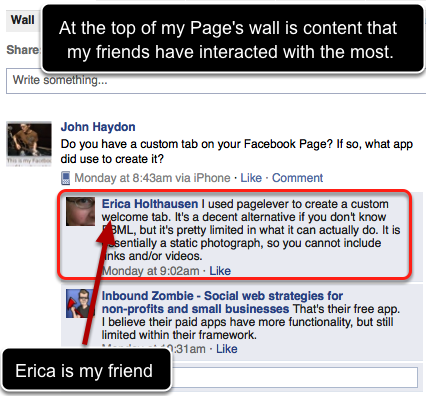 The new "Everyone" filter makes it easier for users to find the most relevant, "liked" and commented content on a particular page. Relevance appears at the top of the wall and has to do with what a user's friends have liked. This is followed by content that has the highest feedback.
The Nonprofit Facebook guy will have video tutorials
These epic Facebook Page changes couldn't have come at a better time! I've been developing a free "Facebook Jumpstart" video course for The Nonprofit Facebook Guy (due out in March), and have also been creating advanced course material at CharityHowTo. Stay tuned for more.
Related
• How nonprofits can take charge of Facebook's news feeds (Socialbrite)
15 ways to enhance your Facebook influence (Socialbrite)
• 15 ways to extend your brand's reach on Facebook (and a look at the new Facebook Pages changes, Socialmedia.biz)
• How to use Facebook: Tutorials on Socialbrite.org
• 8 new Facebook plug-ins to socialize your site (Socialbrite)
• 12 steps to creating a compelling Facebook Page (Socialbrite)
• 11 stats you need to measure on your Facebook Page (Socialbrite)
• How to measure Facebook Page fan growth and engagement (Socialbrite)
John Haydon delivers social web strategy solutions for "the quick, the smart, and the slightly manic." Curious? Then visit the John Haydon blog, follow him on Twitter or leave a comment.

This work is licensed under a Creative Commons Attribution-NonCommercial 3.0 Unported.