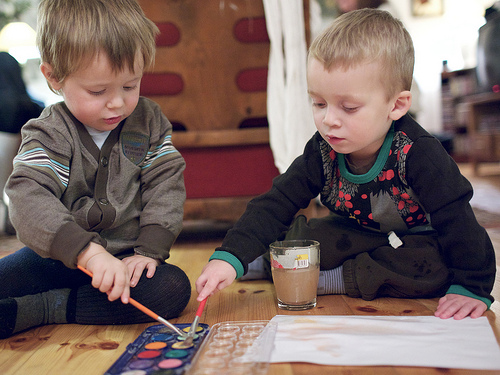 Huddle, Tungle.me, Dropbox & 7 other Web 2.0 solutions
Target audience: Nonprofits, cause and volunteer organizations, NGOs, businesses, brands, Web publishers, educators, project managers.

As nonprofits get more efficient and leaner in managing a 21st century workforce, they're discovering that all kinds of Web 2.0 collaboration tools can help team members in multiple locations communicate smarter and faster with each other. The tools also can help you work closer with partner organizations and volunteers.
Here are five tools that we've encouraged our nonprofit clients to try out. Not all of them may be right for your needs, and not all are free. We suggest testing them out with small teams to see how they can help you become a more social and collaborative organization.
Want to share this with your team as an easy one-page downloadable flyer? See our Team Collaboration flyer (shortcut at http://bit.ly/teamcollab).

Huddle: Free workspaces
1Habitat for Humanity, UNICEF and World Vision are a few of the nonprofits using Huddle, an online collaboration workspace that's free for nonprofits with budgets under $7 million. We used Huddle as the online workspace for New Media Lab, one of our nonprofit clients. Coolest features: Huddle's customizable dashboard, making it easy to add widgets, and online whiteboards that foster effortless integration with LinkedIn, Ning and Facebook. Huddle won the Best B2B/Enterprise Start-up at the TechCrunch Europe Awards 2009. Follow Huddle on Twitter.
Do you have a favorite collaboration tool? Please tell us in the comments!
Image at top by Ernst Vikne
Related
• Top 10 social media dashboard tools (Socialbrite)
• 12 social action hubs (PDF, Socialbrite flyer)JD Lasica, founder and former editor of Socialbrite, is co-founder of Cruiseable. Contact JD or follow him on Twitter or Google Plus.

This work is licensed under a Creative Commons Attribution 3.0 Unported.