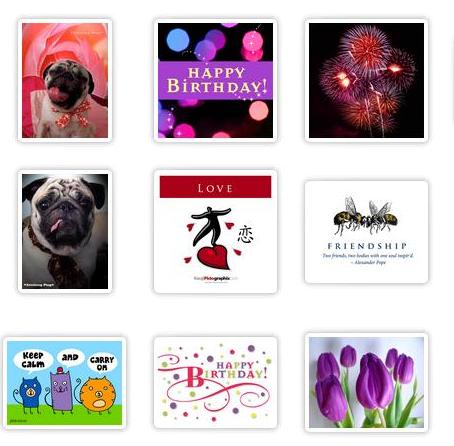 Plaxo lets you make and send your own greeting cards.
Plaxo, Boomerang for Gmail, Tungle.me, Toggl & more
Target audience: Marketers, strategists, nonprofits, NGOs, foundations, cause organizations, companies, brands, start-ups, bloggers, Web publishers, individuals. Updated on July 25, 2011.

Today we have so many more tools at our disposal that we're spoiled for choice. Here are six productivity tools I really like that help ease my daily workload.
If you haven't tried them yet, have a go. Or try one of the other Web 2.0 productivity tools that Socialbrite has marvelously chronicled.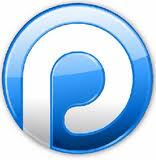 Plaxo: A 'universal' address book
1Until recently, Plaxo was somewhat lacking as a social network, no matter how much it tried to Face-Twit-book-terify itself. Its strength, to me, lies in its original offering, which they've now refocused on: the "universal" address book that allows you to keep your contacts current even if you switch jobs, email services and so on. Now they're offering a direct sync with Google Contacts if you're a premium user (read, give them money, currently just under US $60 a year).
I am a premium user, which means I can keep my contacts current in both places, which will be useful should I ever stop using Google Contacts. Google Contacts also syncs with my BlackBerry, which means I really do have my contacts at my fingertips. These are great time savers – remember when you had to export your contacts as a .CSV file, import them, snore … ?
The other thing I really like about Plaxo's offerings are its ecards. I use them all the time to schedule and send mostly birthday greetings to my friends, family and business contacts, which is another way of networking with a twist. This was one of the reasons I signed up for Plaxo's premium service some years ago. I figured the resulting selection of additional ecards (you're limited in your selection if you use the free service) would more than offset what I would otherwise pay to actually buy a card, mail it to someone, etc.
I also now use Plaxo to make and send our own greeting cards, which has cut down significantly on holiday postage. Yes, I send a lot of cards. It's disappointing that Plaxo doesn't know when I've already scheduled ecards and keeps emailing me reminders about various birthdays, etc., coming up. But that aside, the ecards are cool.
If you use Seesmic, you can also save items from your Twitter and Facebook streams. I don't. Hmpfh.
I realize this is a bit of a Google-heavy list, but many of the folks I know depend on the suite for their work and more. And if you don't, hopefully you will find at least a couple of these useful in your daily work and play.
What productivity tools do you use frequently? Will you share in the comments below?
Shonali Burke  is a public relations and social media expert and consultant based in Washington, D.C. Her firm provides integrated PR for measurable results. You can connect with Shonali via her website or follow her on Twitter.


This work is licensed under a Creative Commons Attribution-NonCommercial-ShareAlike 3.0 Unported.