Ask your friends to like your Page.
Target audience: Nonprofits, NGOs, cause organizations, social enterprises, brands, social media managers, individuals.

Although Facebook has changed what liking a Page means to users, acquiring Facebook fans will always be an important part of any nonprofit Facebook strategy.
Fortunately, Facebook's platform includes many opportunities for Facebook users to like a Page. Below are 12 ways Facebook users can like your Page:
1 From a new Facebook user registration.
People who are registering for Facebook can like your Page in the registration wizard.
2 From creating a Page.
When you create a Page, liking it is now part of the process.
3 Admin registration.
People can like your Page when you add them as admins.
4 Invite friends feature.
Admins can use the "Invite Friends" feature to ask their friends to like your Page (as shown at top).
5 On the Page.
People who like your Page from the Page itself.
6 Sponsored stories.
People can like your Page in a sponsored story ad.
7Recommendation.
Someone can recommend your Page when they like it.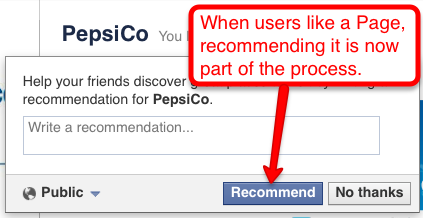 8 From a mobile device.
People can like your Page directly from a iPhone or other mobile device.
9Pages can like Pages.
In addition to profiles, other Pages can like your Page.
10From a profile edit.
Facebook users can add your page to their "likes" if they edit their profile.
11From a Facebook search.
People who liked your Page from Facebook's search results.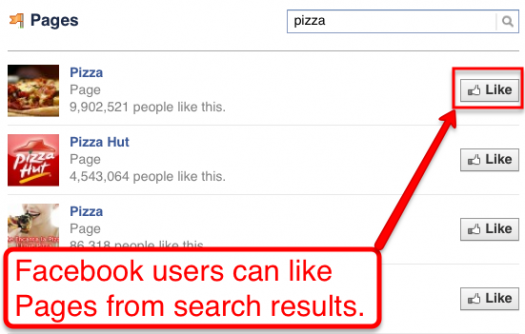 12From a like box or like button.
People can like your Page from an external site using these Facebook social plugins.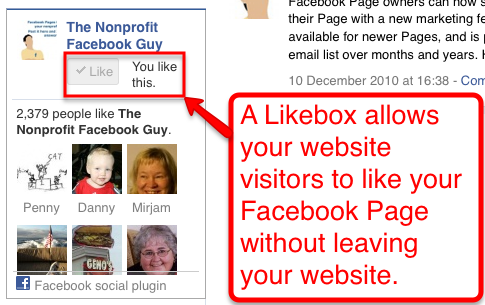 Use Facebook Insights to track all of your like sources
In Facebook's new Page Insight Fans report, you can view how many likes you've received for a specific date range, and where those likes came from:
Were you aware of all these "like" sources?John Haydon delivers social web strategy solutions for "the quick, the smart, and the slightly manic." Curious? Then visit the John Haydon blog, follow him on Twitter or leave a comment.

This work is licensed under a Creative Commons Attribution-NonCommercial 3.0 Unported.