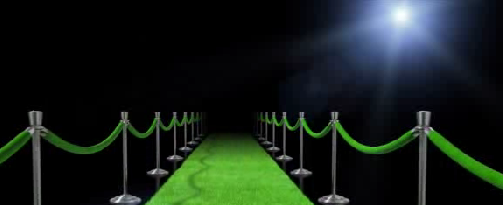 The International Green Awards take place Nov. 24 in London.
Planning for the month's top conferences & events

Will I see you at some of these conferences this month? I'll be attending CrowdConf 2011 on Wednesday and speaking at the Vivanista Fundraising Summit on Nov. 12. (If you're attending either, please say hi.)
For the full year, see our Calendar of 2011 social change conferences. If you're interested in social media, tech and marketing conferences, see this month's calendar on our sister site, Socialmedia.biz.
If you know of other events, please share by adding the info in the comments below.
| | | |
| --- | --- | --- |
| November | | |
| CrowdConf | Nov. 1-2 | San Francisco |
| CrowdConf is the first and leading conference on crowdsourcing and the future of distributed work. CrowdConf brings together an international audience of scholars, executives, policy makers, artists, and technologists for a day of learning, conversation and networking. | | |
| BSR | Nov. 1-4 | San Francisco |
| BSR works with its global network of more than 250 member companies to develop sustainable business strategies and solutions through consulting, research, and cross-sector collaboration. | | |
| BlogWorld & New Media Expo | Nov. 3-5 | Los Angeles |
| BlogWorld moves from Las Vegas to LA, where experts from every field of blogging and new media will be on hand to share their knowledge, techniques and advice. Industry gurus will share their experiences and network with attendees in seminars and moderated panels. | | |
| Social Media for Nonprofits | Nov. 4 | San Francisco |
| The Social Media for Nonprofits series returns to San Francisco with a stellar lineup of nonprofit professionals. | | |
| Digital Capital Week | Nov. 4-11 | Washington, DC |
| DCWEEK is a festival focused on bringing together designers, developers, entrepreneurs and social innovators of all kinds. Last year, the inaugural Digital Capital Week showcased tech innovation in Washington. The 2011 version of Digital Capital Week promises to be even bigger. | | |
| Women in Computing | Nov. 8-12 | Portland, Ore. |
| The Grace Hopper Celebration of Women in Computing is a series of conferences designed to bring the research and career interests of women in computing to the forefront. Presenters are leaders in their respective fields, representing industrial, academic and government communities. | | |
| BigTent | Nov. 3-5 | Omaha, Neb. |
| The BigTent Conference is a three-day day gathering of youth leaders, educators, advocates and young people who will share strategies, philosophies and tools to advance the health and wellbeing of families and children. The conference combines inspiring presentations, practical workshops and celebratory community building all aimed at equipping individuals, organizations and communities to do their part to ensure that young people are ready for college, work and life by age 21. | | |
| Vivanista's Charitable Fundraising Summit | Nov. 10-12 | San Francisco |
| Vivanista's Charitable Fundraising Summit will bring together volunteer leaders, fundraising event chairs and nonprofit development staff to learn from experts as well as share fundraising best practices. This 1 ½ day conference will include an Awards Dinner honoring volunteers who have been nominated in a variety of fundraising fields. | | |
| Nonprofit Software Development Summit | Nov. 16-18 | Oakland, Calif. |
| Aspiration helps connect nonprofit organizations with software solutions that help them better carry out their work. The firm's annual "NPTechie Love Fest" seeks to maximize nonprofits' effectiveness and impact. | | |
| NextGen Charity | Nov. 17-18 | New York |
| NextGen Charity is the conference on new strategies in nonprofit and philanthropy work. | | |
| ARNOVA | Nov. 17-19 | Toronto |
| ARNOVA, now in its 40th annual year, is the largest and most significant research conference focusing on nonprofits, philanthropy, voluntary action and civil society to be held on an annual basis. More than 600 prominent scholars and teachers, as well as practice leaders for the nonprofit sector, from across the U.S. and around the world will participate. | | |
| International Green Awards | Nov. 24 | London |
| The International Green Awards is an initiative enlightening the world through showcasing the best in class examples of creativity in business, citizen and government initiatives leading to sustainable outcomes. This year, the gathering looks to reward sustainable achievement right across Business, Government & Citizen initiatives that influence positive change. | | |
JD Lasica, founder and former editor of Socialbrite, is co-founder of Cruiseable. Contact JD or follow him on Twitter or Google Plus.

This work is licensed under a Creative Commons Attribution 3.0 Unported.