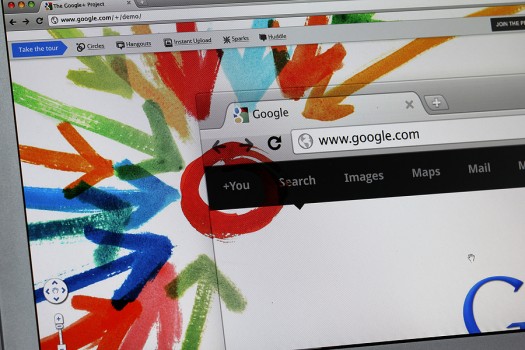 Image by AK Foto for Big Stock
How to make sense of Google Plus for organizations and individuals
Target audience: Nonprofits, foundations, NGOs, cause organizations, businesses, brands, social media managers, Web publishers, individuals.

Now that you have Google Plus Page for your nonprofit, I thought it would be helpful to explain the difference between Google Plus Pages and Profiles. Google Plus Profiles and Business Pages have similar differences that Facebook Profiles and Pages have.
These differences can be summarized as having to do with issues of privacy and normal social boundaries you'd expect between a business entity and a person.
For example, it's perfectly acceptable for you to like a pizza shop, but kind of creepy if a pizza shop likes you. With that in mind, here's a quick rundown of the differences between a profile and a page:
Pages are for businesses, brands, organizations and public figures; profiles are for people.
Pages can't add people to circles until the page is added first or mentioned.
The default privacy setting for elements on your Business Page is public.
Pages have the +1 button (similar to Facebook Page's like button), profiles don't.
Profiles can +1 Business Pages and any content on the Web with a +1 button, Business Pages can't.
Profiles can mention people in comments, Pages can only mention people who've already added or mentioned them.
Profiles can play games, Business Pages can't.
Pages don't have the option to share to Extended circles.
Pages don't receive notifications via email, text or in the Google bar – yet.
Pages can't start or join hangouts – yet.
Pages have no analytics module – yet.
I'm curious now how you've been using your Google Plus Business Page, and would love to hear your awesome tip or insight.
Share a link to your Google Plus Page in the comments below.
Related
John Haydon delivers social web strategy solutions for "the quick, the smart, and the slightly manic." Curious? Then visit the John Haydon blog, follow him on Twitter or leave a comment.

This work is licensed under a Creative Commons Attribution-NonCommercial 3.0 Unported.