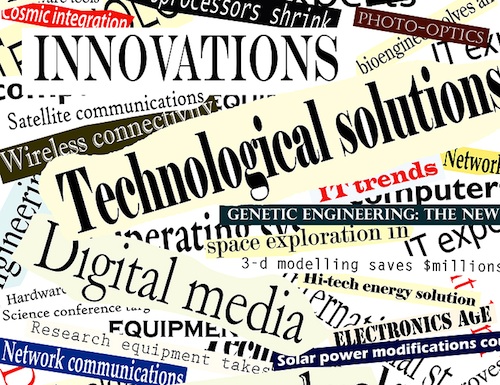 Image by Tawng for Big Stock
How to get your content noticed in a sea of information
Target audience: Nonprofits, NGOs, cause organizations, businesses, brands, bloggers, Web publishers, marketing professionals, educators, individuals.
Guest post by Debra Berger
Founder, The Academic Support Link

In 2011, people are tweeting 200 million times daily, reports TechCrunch. With that kind of competition, your target audience can jump ship before you can say "nanosecond" (1 billionth of a second). What's going to keep them glued to your information and coming back for more?
Here are five tips on making a long-lasting impression:
1Energize your copy with action verbs (you learned about them in fourth grade)
Social media writing is all about descriptive verbs: "Google," "share," and "recommend" – you get the point. Power up your information by beginning sentences/tweets/postings with vibrant verbs and steer clear of the dull ones: is, are, am, etc.
2Cut content to the core
Clarity and conciseness is your goal. If you have ready-made copy, try putting it into bullet points. It's amazing how many words you can eliminate (by doing this – I cut these last words. Do you miss them?). To craft concise content, you can also imagine that you're writing an outline.
3Create engaging, quality copy that educates
You've probably heard this before, and you're thinking, "How?" One way is to scan reports, e-newsletters, and other information for memorable statistics that create a buzz. Here's an example: "Shocking unemployment rate for veterans at 14.3% – they deserve better." However, don't make the mistake of writing news headlines – you're the expert here.
4Ensure that your information is easily accessible
If readers have to use your search engine to find what they need, they'll quickly give up and go elsewhere. This also includes social media icons. Center them at the top and bottom of your website – the more the merrier.
5Reread your information for errors
The two minutes you take to check for spelling and grammar errors and general readability is well worth the effort. If you're a bit rusty on proper English language use, it might be time for a quick review. Remember, the quality of your information is a reflection on you and your organization's brand.
How will you spice up your organization's social media content?
Debra Berger
is a writer and editor for businesses, students, and academics. She provides social media "feeds" to nonprofits, refreshes their website content, supports academics on research projects, and helps college/graduate students on their application essays. Interested? Contact Debra at
[email protected]
; see her
profile page
; visit Debra's website and blog at
TheAcademicSupportLink.com
and Facebook page; and follow her on
Twitter
or leave a comment.