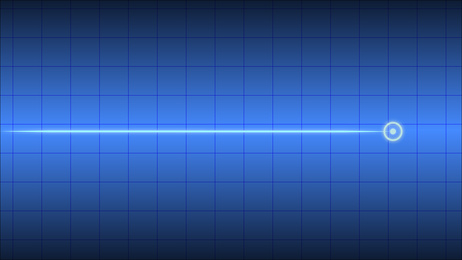 Target audience: Nonprofits, foundations, social enterprises, cause organizations, NGOs, brands, businesses, Web publishers, educators, general public.

If your organization's Facebook Page no longer has the growth and activity it did when you first launched it, you're not alone. Many nonprofits have experienced the similar flat-lining due to shifting priorities, turnover or ineffective strategies.
The good news is that you can start fresh with a few proven strategies to revive your Page:
Use a Like Box
1This is what you might call low-hanging fruit. Adding a Like Box to your website might just be one of the easiest and most effective ways to create more attention for your Facebook Page. Likes gained though a Like Box can also be tracked via Insights.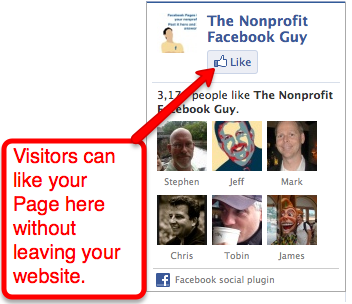 Promote your Page in emails
2Hopefully you haven't been neglecting your email list in addition to your Facebook Page. Assuming you haven't, make a habit of linking to your Page in the sidebar or footer of your emails, and also in mentions of your Page in the email body.
Promote your Page's stories in emails
3Another powerful way to integrate your email marketing with your Facebook Page is to regularly highlight specific discussions on your Page wall that you think your subscribers will find useful. You can get the permalink to any update by clicking on the date (as shown below).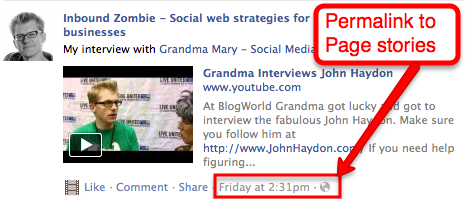 Post diverse kinds of content
4Like you, your Facebook Page fans have certain preferences for the content they like to engage with and share. Some love photos, others love links. Posting a wider variety of story types will eventually get you in more news feeds. And never underestimate the power of simple questions.
Allow Facebook users to post diverse content
5One thing that impedes engagement is when you don't allow Facebook users to post their own content on your Page. You can update these settings under the "Manage Permissions" admin tab (shown below). And if you're concerned about offensive comments, you can always block specific types of comments and posts on your Page.
Revisit past conversations
6When you reply to comments in an existing thread, anyone who has commented on or liked that update receives a notification via email, drawing those users back into the comment thread and perhaps renewing their interest in the Page. Start with the updates that have the highest virality and go from there.
Think like a person
7One thing that might be hurting your Page is unknowingly harboring old marketing paradigms. Facebook is not a website. It's not a direct mail. It's a community. It's people. Facebook users spend most of their time interacting with friends on Facebook, so the more you can come across as a friend, the more likely they'll respond.
Show appreciation
8One way you can express appreciation is to state it simply: "We have the best Facebook fans on the planet!" (Notice how many comments you'll get after that update). I've tested this on several Pages and it's always one of the top Page stories within a 30-day period.
Work with your social fundraisers
9If you use a tool like Razoo to empower your biggest fans to fundraise, find a way to bring them to the Page. They already love what you do. Give them more of what they love on your Facebook Page!
Concentrate on core fans
10A powerful way to have this group help you get a huge boost in fans is to coordinate with them to use the "Recommend this page" feature. Tell them that you're struggling with your Facebook Page and ask them to all use this feature on a specific time and date. Ask them to recommend your Page to at least 10 friends, which will be specific and doable for most of them.
Detonate like and comment bombs
11Using crowdsourced content from your core fans, have them like or comment on specific stories as soon as they're published. This will give your EdgeRank the boost it so desperately needs, which will be followed by organic engagement.
Conduct a Wall chat
12 One of the best ways to inject your Page with a jolt of engagement is to conduct a scheduled chat on the Page that you promote using other channels. Think hashtag chats but on Facebook. All you need to do is schedule a date and time that a specific topic will be discussed on the Page, and then have a topic expert available to moderate the discussion as an admin.
Hold a post-event Q&A
13Another way to create a concentration of engagement on your Page is to conduct Q&A following an event. CharityhHowTo does this for all of its free webinars, and it's been their No. 1 way of acquiring new fans and boosting EdgeRank.
Use Facebook ads
14You can use sponsored story ads to create more reach for specific Page stories. These ads, called Page Post Ads, allow you to pick one of your latest stories and display it in the form of an ad seen by all of your fans (as shown below). Obviously this tactic sidesteps EdgeRank, which is good if you're still trying to figure out what content works best for your fans.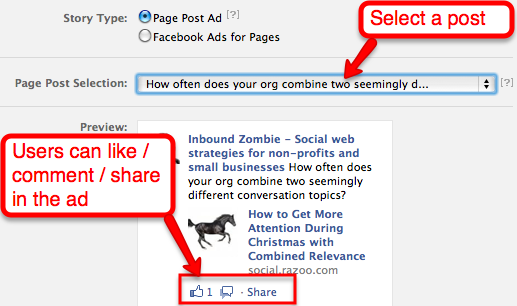 Use your cell phone
15Chances are making enough time to engage with fans is a constant struggle. Fortunately, there are a few ways you can update your Page from a mobile device:
From a smart phone – If you have a smartphone, you can use one of six different apps developed by Facebook. You can't view Insights, or configure your Page settings, but you can post updates and reply to comments.
From an email – You can also email a status update or photo to your Facebook Page by following the steps in this blog post.
From a test message – Finally, you can update your Page via SMS. To activate text messaging for your Page, log in to your Page, click on the "Mobile" tab and follow the instructions (as shown below).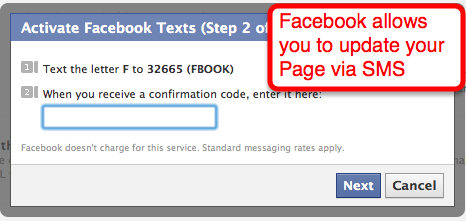 Post diverse topics
16 A common mistake many Page administrators make is that they publish content only directly related to their cause. What they don't realize is that even the most rabid fan wants to talk about other topics. For example, a breast cancer organization should talk about topics that are interesting to women and not just breast cancer survivors. After all, survivors are also women, mothers and possibly leaders in their local community.
Get some Insight
17Use your Page insights to quickly find the posts with the highest engagement. Insights helps you determine how you can improve your content strategy, and how your efforts are translated into new donors, and volunteers. Check out the free videos on the Nonprofit Facebook Guy's Page (yep, that's me).
What else can you add?
John Haydon delivers social web strategy solutions for "the quick, the smart, and the slightly manic." Curious? Then visit the John Haydon blog, follow him on Twitter or leave a comment.

This work is licensed under a Creative Commons Attribution-NonCommercial 3.0 Unported.