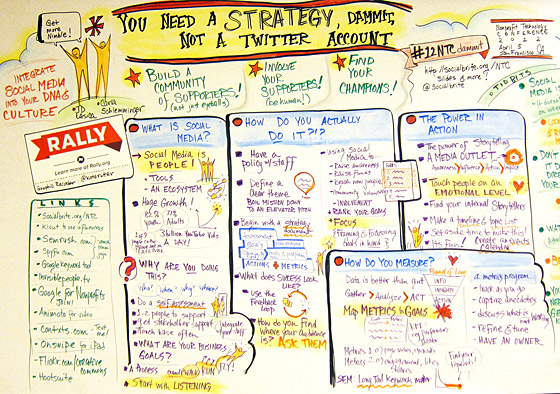 A graphic recording made of Socialbrite's session, "You need a strategy"
At 2012 NTC, we delved into tools, strategy & storytelling

Last week's Nonprofit Technology Conference in San Francisco was easily the most fast-paced and frenetic of the three NTCs I've participated in, and not just because, at 1,800 attendees, it was the biggest NTC to date.
Several reasons for the frenzy: Four Socialbrite team members led sessions or participated on panels; I wound up also attending the Where conference on geolocation technologies, two blocks away; I commuted home each day (a three-hour round trip by train) even after attending the evening social gatherings; and I reached out to a number of attendees to sit down and share their nonprofits' experiences and challenges with social media.
I also captured a Flickr set of my NTC photos. And here are a few of my takeaways from the annual gathering.

Nonprofits need a social media strategy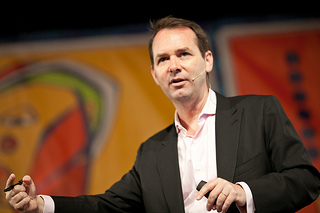 • I've been giving a lot of talks lately, to organizations, at conferences and in my monthly CharityHowTo webinar, about how to create a social media strategy for your nonprofit or organization. At NTC, my Socialbrite partner Carla Schlemminger and I led a 90-minute session Thursday on You need a strategy, dammit, not a Twitter accountthat drew 100 people. An artist from Rally.org captured a graphic recording of the session, at top.
• We set up a special training summary page on Socialbrite at socialbrite.org/ntc, containing both our full slide show, 12 handouts to share with your team and a directory of resources on monitoring, metrics, creating media, storytelling and more.
• Libby S. asked for an example of how Pinterest — now the third largest social network! — has been effective for nonprofits. Turns out that one of the folks I sat down with, Briana Kerensky of Communities In Schools, had a good example: They've begun using Pinaquote, which lets you post any text on the Web to Pinterest (or another social network) instead of an image. So Communities in Schools has been pinning inspirational quotes for students about success and volunteerism.
• Kristina T. tweeted during our session: "Twitter can ID who is tweeting on a particular subject within a zip code range. New to me! Great potential tool." Yep. Look at the Advanced Search options in Twitter and you'll see that you can scroll down to Places and enter a town or location. When you do, you'll see "within this distance" (1-50-500 miles) automatically appear. Click Search and presto!
The future of nonprofit storytelling
Jenna Sauber of the Case Foundation, Cara Jones of Storytellers for Good, Rob Wu of CauseVox and I appeared Thursday on the panel "The Future of Nonprofit Storytelling." Here are a few takeaways: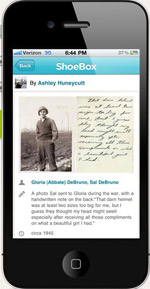 • We all agreed on the need for nonprofits to maintain an editorial calendar or story bank to keep track of upcoming stories and make sure upcoming events are given appropriate coverage. Open it up to the staff to add story ideas, even if they don't commit to writing it.
• Great quote from Cara Jones: "Save video for motion and emotion."
• I returned to the idea of creating photo slide shows and mashups using tools like Animoto, Stupeflix and others. See our roundup: 4 ways to mash up a visual story for your nonprofit.
• I pointed to the fact that few nonprofits have joined Google for Nonprofits, which would allow them to add call to action video overlays to their videos. See How to effectively use calls to action in nonprofit videos on Socialbrite.
• My advice to a questioner: "Don't make your story about your organization, make it about your cause and constituents."
• My response to a question about optimal length of an online video: "I have rarely watched a video and then thought, Oh, that video wasn't long enough."
• Someone mentioned ShoeBox for the iPhone, by 1000memories. It's "the fastest way to scan old paper photos and share them with family and friends."
• A member of the audience pointed out that YouTube can tell you the hot spots and cold spots in your video — the portions that people replay or the spot at which they bail. When logged into your YouTube account, go to YouTube Analytics > View Reports > Audience Retention.
• Reps from both Call2Action and Active Voice were at our Storytellnig session. Call2Action helps partners with online social issue campaigns with its portable microsite technology. Active Voice is a group of communications strategists who harness the power of film, television and multimedia to spark social change. They're both worth following at @Call2Act and @active_voice.
Final words
• Jenna pointed out earlier that when you call up a photo in Facebook, clicking the L key will Like the photo.
• Shoutouts given to Astrid To-do: a personal organization and group collaboration app that's free for iPhone, Android and the Web. And Asana, a shared task list for teams to collaborate.
• Dan Roam, author of "The Back of the Napkin" and "Blah Blah Blah: What to Do When Words Don't Work," gave a great presentation during Wednesday's plenary on how to use pictures to communicate in ways everybody can understand. "I have a simple proposition. We can solve our problems with pictures. We can clarify our ideas with pictures." Here are Rally.org's visual notes/graphic recording.
• Thanks to the Community Techknowledge Foundation for the great dinner at the St. Francis.
• In the days ahead here on Socialbrite, look for my summary of the See3 session on video storytelling best practices, My take on GroupeMe, my interview with Leila Khoury of Frontstream Payments, Debra Askanse's take on our Storytelling panel and more.
Of course, the best part of NTC was in the hallways, catching up with friends like Beth, Kivi, John, Debra, Peter, Lauren, Carla, Darian, David, Deborah, Cara, Robert, Mark, Kirstin, Kaitlyn and dozens of others. Thanks, NTC crew, for another amazing gathering.JD Lasica, founder and former editor of Socialbrite, is co-founder of Cruiseable. Contact JD or follow him on Twitter or Google Plus.

This work is licensed under a Creative Commons Attribution 3.0 Unported.