Twive competition pits cities against each other to see who's most generous
Guest post by Ifdy Perez
Community manager, Razoo

More than 200 organizations are preparing to bombard the online world with Twive and Receive — Twive combines the words Twitter and Give — a 24-hour fundraising competition on June 14. Twive pits cities against each other in a competition to see which city is the most generous in America, and one of the tools these nonprofits will be using includes Pinterest, the third most-visited social network in the country.
Here's a list of five ways you can use Pinterest to drive traffic to your online fundraiser that works both for Twive and any other fundraiser your nonprofit starts!
Pin images and videos about what you do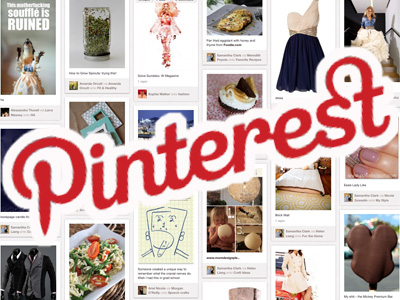 1Through Socialbrite's John Haydon, I learned that the emotional part of our brains processes images better than words. Tell your nonprofit's story by uploading pictures or videos from events your organization held, the people and communities you've helped, and even of your staff members. Images are all around you — you just have to look for the ones that represent what you do.
If you're pinning a blog post, make sure you have images on there that Pinterest can capture. Also avoid any copyright issues by using images with a Creative Commons license, such as these on Flickr.
Communicate often and consistently
2For fundraising events like Twive and Receive, communicating to your donors about what you need them to do often and consistently (on Pinterest or elsewhere) is very important because the more you appear in front of them, the more they'll remember what you're telling them. Narrow down the primary things you need your donors to support you on. Try keeping the list to three or fewer items.
For example, you may want to ask them to "Donate and Ask Your Friends!" and provide the links so they can do it easily without any confusion. The number of times you communicate to them should be based on how you currently communicate with them. If they're used to hearing from you once a month, start with that and build up to a couple of times a month or weekly as the event date gets closer.
Create a contest within a contest
3Creating a small contest within your overall Twive and Receive strategy could get your supporters pumped to help you win! You could offer gift cards or other rewards to the person who gets the most pins/likes related to your fundraiser. This could help boost the engagement you get on Pinterest and will get your supporters excited (to help you win a prize on Twive day). Another outcome is that you'll be directing them to your website, which can increase donations with a strong site.
Respond to every comment
By responding to comments, you're giving people more reason to trust you, support your fundraiser, and become lifetime donors of your organization
4Part of engaging your supporters is by responding to their messages to you. Answer any questions and comments they leave on your pins. They'll notice that you acknowledged them, and this will help you build a relationship that can last beyond Twive and Receive. You'll reinforce the message about your fundraiser by being interactive with your followers. And by doing that, you're giving them more reason to trust you, support your fundraiser, and become lifetime donors of your organization.
Show you're relevant and resourceful with boards
5Pinterest is a way for your nonprofit to be a resource for your followers by curating good content they'll want to read, while you promote the good works of your organization. Think about the major topics related to your nonprofit's audience. You can have a board of "Success Stories," "2011 Gala Pics," or "Video Testimonials." Make sure the board is topical and clearly tied to your fundraiser/cause's effort so that it builds value.
A final word
See what the 200-plus Twive and Receive participants are doing to spread the word about their fundraiser! Here's how to sign up!
Ifdy Perez
is the community manager at
Razoo
, an online fundraising platform to help nonprofits and individuals who want to make a difference in the world. Follow
@Razoo
and
@ifdyperez
on Twitter. Ifdy is also editor of 
Inspiring Generosity
, a community blog that gives resources to nonprofits on how to succeed in their fundraising.

This work is licensed under a Creative Commons Attribution-NonCommercial 3.0 Unported.