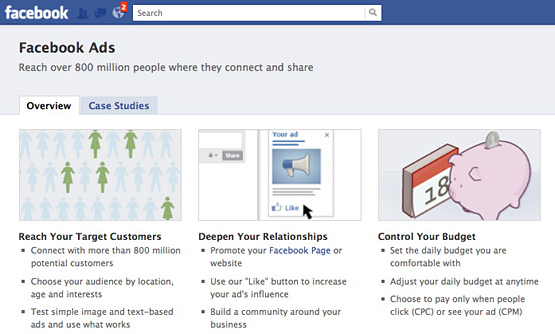 Target audience: Nonprofits, cause organizations, foundations, NGOs, social enterprises, businesses, Web publishers.

Facebook ads are an incredibly powerful tool to promote your Facebook Page or your Facebook Page updates, whether you're a nonprofit, social enterprise or business.
But only if you use Facebook advertising as part of an overall strategy to:
Grow your Facebook Page fan base
Increase engagement with your current fans
Expand engagement to friends of your fans
Promote a specific campaign like a fundraising or advocacy campaign
And it doesn't have to cost much at all.
This video will show you how to:
Get started with Facebook's ad tool
Decide whether to promote your page or a post
Configure how your ad will appear
Target fans and non-fans, and why
Select a date range to run your ad
Create a budget cap for your campaign
Here it is, 9 minutes long. Take a look when you have a bit of time:
John Haydon delivers social web strategy solutions for "the quick, the smart, and the slightly manic." Curious? Then visit the John Haydon blog, follow him on Twitter or leave a comment.

This work is licensed under a Creative Commons Attribution-NonCommercial 3.0 Unported.