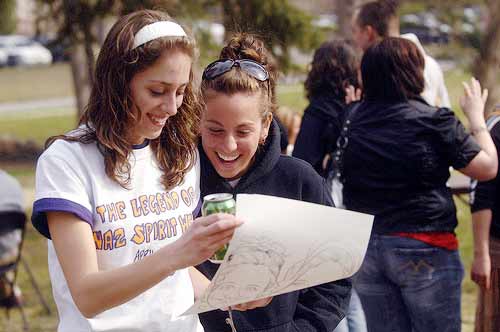 Photo by NazarethCollege on Flickr
Digital tools and mobile apps take productivity to the next level
Editor's note: With college students now back on campus, we thought this would be a good time to update our past articles on top tools and mobile apps for fall 2012. Thanks to Emily Sawtell and Angela Santiago of McGraw-Hill and Jessica Haswell of the Socialbrite team for their contributions to this roundup.
Target audience: Students, educators, nonprofits, writers, researchers, journalists.
The school year upon us, and we've rounded up some of our favorite digital tools and mobile apps to start the semester off right. With so many tools on the market to increase productivity, there are bound to be a few to make your life a bit easier.
Tell us in the comments which tools you think should be added to the list. What can't you survive without?

Wikipanion: Who needs a textbook?
1Who needs a textbook when you have Wikipedia's brain child, Wikipanion? This app has really high ratings – because it's simply a great app. You can access open source content on any topic imaginable, an essential tool for any class.
Other mobile apps to check out
Other interesting apps that have come across our desk:
• gFlash + Flashcards and Tests: Create your own flashcards and share them with classmates as you study.
• Alarm Clock Pro: No need for that annoying alarm clock sound, with this app you can create an alarm clock with customizable themes and the app lets you set an ITunes playlist to wake up to.
• Graphing Calculator: Not only does this app have all of the functionality of a graphing calculator, a screenshot of the work can be taken and emailed to anyone.
• Convertbot: This app converts currency, length, mass, time and much more. It supports over 440 units of conversion to help with any assignments.
• MyGPA Calculator: Calculate your GPA per semester and cumulatively.
What tools or apps help you bring your A game? Share them with us below!

This work is licensed under a Creative Commons Attribution 3.0 Unported.