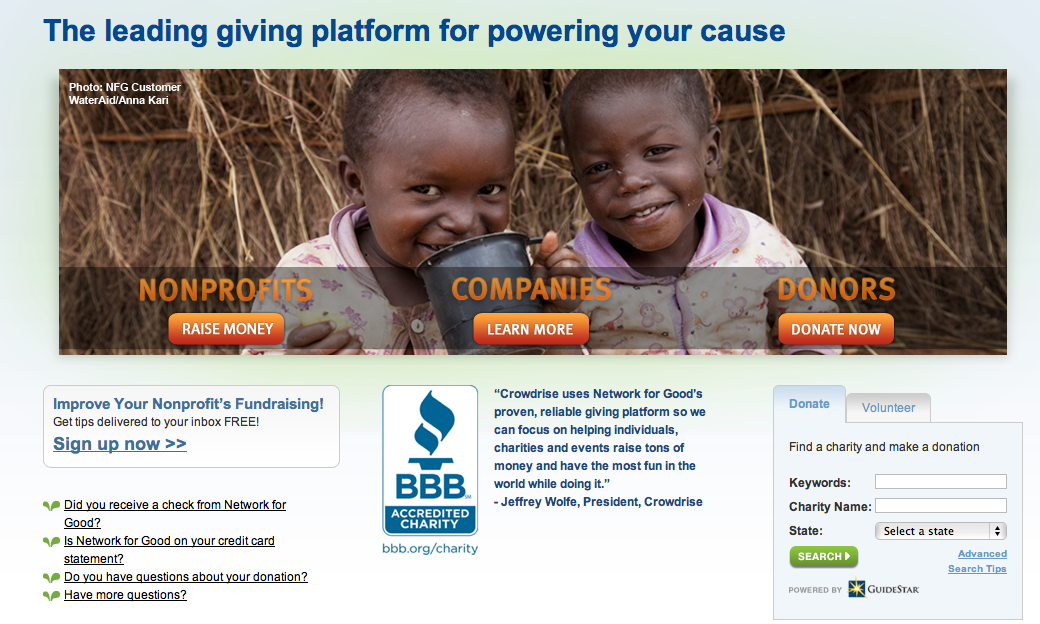 A few small changes that get more from online efforts
Guest Blog by Ritu Sharma
Social Media for Nonprofits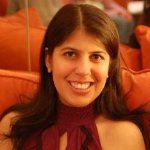 Of the $317 billion donated to nonprofits by individuals, currently about 15% is transacted online, but it's growing at a whopping 35-55% a year. With Facebook now boasting over 1 billion active users and the "value" of a Like now said to be $217 per year for a nonprofit, social media is clearly playing an increasingly important role in helping causes secure the support they need to maximize impact.
We all wish we could raise more money online, but there are a select few tried and true ways for making that happen without investing tons of time or money, both of which are in short supply at just about every nonprofit.
Whether you're raising money through your website, Facebook, and/or a social fundraising platform, there are three simple things you can play with to optimize your online fundraising efforts. A special thanks goes out to the 100+ presenters who shared these actionable tips with the 3,500+ nonprofits who have attended our Social Media for Nonprofits conferences throughout the country. (Here's what's coming up: Austin on Tuesday, Seattle on Nov. 5 and New Delhi on Dec. 5.)
The top 3 tips for online fundraising our presenters have identified are:
Make your donate button shine
1When the online fundraising service Network for Good changed its donate button's color from gray to red, donations immediately went up by 30%. Sometimes, it's just that easy. So run a little experiment and systematically change your button's font, color, and size, then track the results to see what combination gets you the best results.
Default levels are key
2It's usually important to give potential online donors default donation levels (i.e., $25, $50, $100, $250, and other/fill in the blank) to guide their generosity. But just like with the other tips, embrace data vs. gut; take the time to play around with these levels and see what gets the most dollars rolling in. Every once in a while, deleting these completely can work, although that's very much the exception to the rule. If you don't have any levels, integrate them into your efforts ASAP! Also, be sure to plug a monthly sustainer program to generate revenue you can count on throughout the year.
Map donations to impact
3Sally Struthers had at least one thing right: Giving changes lives. But the key is helping potential supporters understand the incremental impact their contribution will have on your efforts. As Kay Sprinkel Grace says, "People don't give to you, they give through you." So help make their gift concrete. For instance, a $100 donation may feed 50 children in a particular war torn region, a mere $50 purchases life-saving medication for 60 pregnant women in Africa, etc. Every default donation level must have a specific impact associated with it, but toy around with how you operationalize your impact to gauge what moves people to dig a bit deeper.
We hope you decide to take advantage of these simple yet powerful tips and that you'll join us at any of the upcoming Social Media for Nonprofits conferences around the world for more insights, tips, and tools. Use the discount code "Socialbrite" to get $20 off your registration rate!
Follow us on Facebook or Twitter for details. Come see great speakers and senior leaders from leading social networks like Facebook, Twitter, LinkedIn, and Google+, plus nonprofit executives from National Geographic, American Red Cross, Greenpeace, Kiva.org, Story of Stuff, DonorsChoose, and charity:water. To ensure broad accessibility, we keep conference registration fees down to about $100, including breakfast, lunch, and access to the full-day program. Scholarships are always available for smaller nonprofits.
Ritu Sharma
 is the co-founder and Executive Director at 
Social Media for Nonprofits
. She is a public speaker, consultant, and event planner and heads up programming, marketing, and event logistics for the series.

This work is licensed under a Creative Commons Attribution-NonCommercial 3.0 Unported.