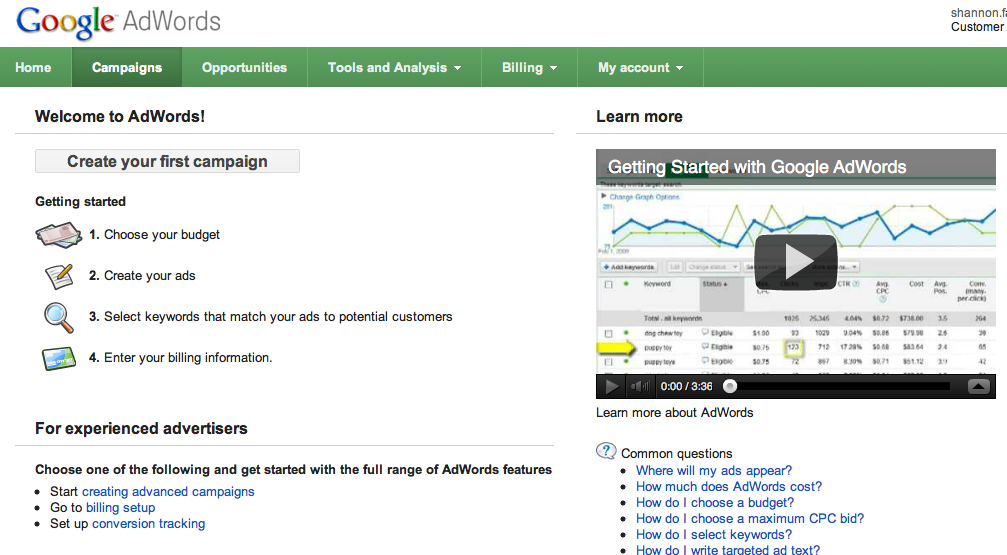 Make sure your nonprofit is directly related to the cause you're promoting
Guest post by Chelsea Whitaker
SankyNet
Target audience: Nonprofits, cause organizations, foundations, NGOs, social enterprises, educators, Google AdWords advertisers.

For many nonprofits, search engine marketing is an important part of your online acquisition strategy. By bidding on mission-specific keywords, organizations run a short text ad as a "paid search placement" or "sponsored search result" on the search engines Google, Bing or Yahoo.
This can be a powerful tool, but there is a learning curve that many nonprofits find hard to navigate. Google Grants gives nonprofits a budget of up to $10,000 a month to work with, but it doesn't come with easy "how-to" manual, leaving many organizations struggling with unfamiliar terminology and intimidating interface.
To further complicate things, search engine marketing is widely used by commercial services, shopping sites and just about anyone selling anything online – and these for-profit companies work with larger budgets as they compete for the coveted top-placed ad.
How Keyword Insertion works

Search for any term, and you get a range of ads, some of them relevant and some of them not. But the key is that they are specific to your search keywords – hitting you with targeted messaging when you are already seeking out that information. Some ads may even look too specific to your query – even replicating the exact language you typed into the search box. This is a technique called "Keyword Insertion."
Using a snippet of code when setting up a Google Adwords or Microsoft AdCenter ad, the advertiser pulls the user's actual search terms and replaces part of the ad with the user-generated text. Data shows this is very effective – after all, what is more relevant to your search than the actual term you are looking for?
For nonprofits, it's essential to maintain integrity and avoid keywords that could be problematic when inserted into an ad. For example, don't insert keywords into ads when bidding on terms that are related to your cause, but not actually a part of it. An example would be inserting the keyword "sponsor a child" when your organization provides direct aid, not child sponsorship. A misled or confused searcher will likely not be sympathetic to your cause.
Keyword failure: The downside of relevance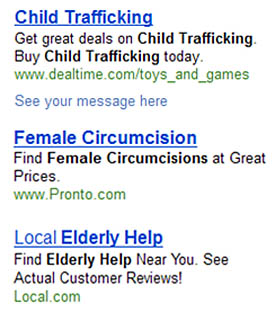 But many for-profit companies have no such reservations about inserting as many relevant keywords as possible, often across a wide range of topics. "Local" and "Buy now" kinds of sites, which aggregate products and services across various markets, are notorious for bidding high for thousands of keywords, and using one generic ad with keyword insertion for them all. A nonprofit may want to bid on "Starving children" but a local service aggregator may also bid on "Starving" trying to target hungry shoppers. The result? Something we like to call "Keyword Insertion Failure."
Take a look at the right at our favorite "fails" for some keywords that fit into many nonprofits' missions: Words in bold are the search terms appearing in the ads. Then try your own hand at Google and Bing.
How do your search terms stack up in a Google search?