Target, retarget and create with Power Editor
Target audience: Nonprofits, cause organizations, foundations, NGOs, organizations, social enterprises, small businesses, Facebook administrators, general public.

I've written about Facebook's Power Editor before but understand why people don't use it as much as Facebook's self-serve ad tool:
It's dog ugly and unintuitive.
However, the Power Editor includes many advanced Facebook ad features that were originally intended for use by agencies (and not available in the more commonly used self-serve tool).
I'll get to these advanced features after you install the Power Editor.
How to Install Power Editor
Don't ask me why it works only in Chrome.
Now, here are six reasons to use Facebook's Power Editor for Facebook ads.
Target your database
1Imagine being able to target first-time donors on Facebook with a message encouraging them to become a monthly donor!
The Power Editor includes a feature called custom audiences that allows you to target people by email, mobile number, Facebook Profile ID or app user ID.
Watch this video tutorial for details:
Target look-alike audiences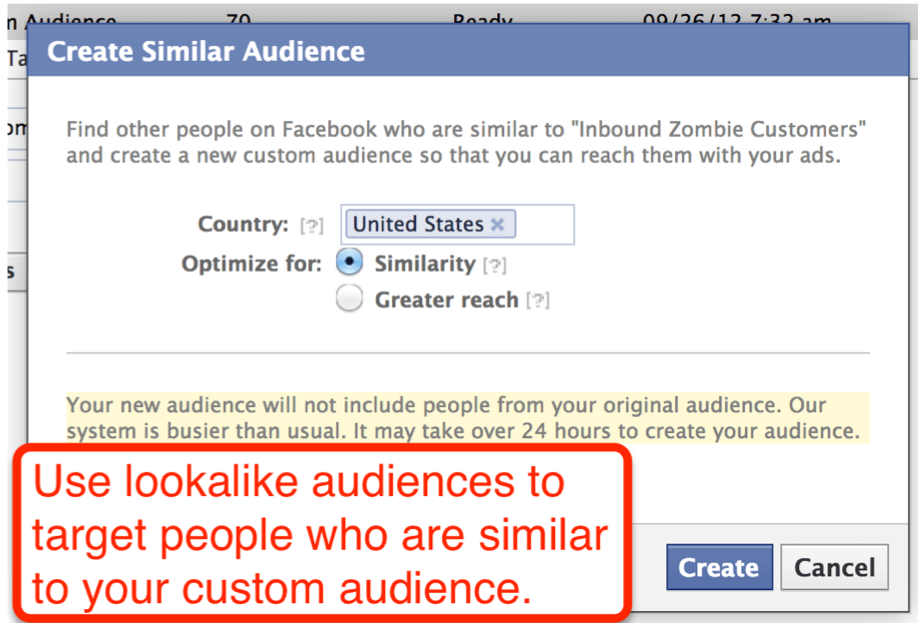 2With the Power Editor, you create a "look-alike audience" that targets people who are similar to your custom audience list.
So if you only have 1,000 emails in a particular custom audience, you can use look-alike audiences to reach more people with your ad.
Create unpublished posts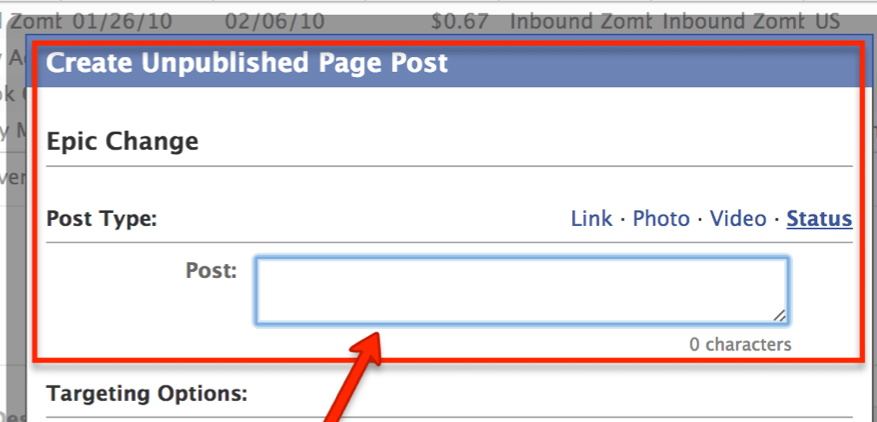 3The Power Editor allows you to create Facebook Page posts that your fans won't see.
Why would you want to do this?
Let's say that you have a campaign to encourage first-time donors to become monthly donors. Publishing a post to your fans might turn many people off, but with the Power Editor, you can target this post to first-time donors using a custom audience.
Partner categories
4Target ads using data collected by Facebook partners Acxiom, Epsilon and Datalogix. This data include things like income, lifestyle and purchase transactions.
Retargeting
5Retargeting is the dark secret of online advertising.
Imagine you read a Feeding America blog post about how you can support the passage of a farm bill. You then visit Facebook to waste time like you normally do and notice a Facebook ad from Feeding America promoting that same bill!
Creepy, yes?
Creepy or not, it works because interaction recency with a brand increases ad clicks. Read Jon Loomer's post on retargeting Facebook ads.
Conversion pixels
6Are potential donors and volunteers actually completing the actions you want them to take? Or are they simply leaving your website after clicking through the ad? Conversion pixels solve this problem.
A conversion pixel is code that allows you to track conversions on your webpage back to the ad on Facebook. This allows you to see how well an ad converts new donors or volunteers once they arrive at your website.
Here's now to create a conversion tracking pixel:
Click on the Conversion Tracking tab in the Power Editor.
Click Create Conversion Pixel located in the top right.
Give your conversion pixel a name and select a category from the dropdown menu.
Click Create.
A pop-up box will appear where you can click View Pixel Code. This is the code you will need to integrate into the Web page where you want to track conversions.
Have you used any of these features in the Power Editor?
Related
• How to install Facebook's new Power Editor (Socialbrite)
• How to target your donors or email subscribers with Facebook ads (Socialbrite)John Haydon delivers social web strategy solutions for "the quick, the smart, and the slightly manic." Curious? Then visit the John Haydon blog, follow him on Twitter or leave a comment.

This work is licensed under a Creative Commons Attribution-NonCommercial 3.0 Unported.