Black Friday sales were down 11% while #GivingTuesday had a banner year!
By Ritu Sharma
The final numbers are rolling in, and by all accounts the three-year-old day dedicated to giving known as #GivingTuesday, is proving once again that Black Friday and Cyber Monday aren't the only spending days top of mind in our communities.
That the long weekend of frenzied indulgence and gluttony kicked off by Thanksgiving can be bookended with such generosity is heartening.
And the generosity is evident in the numbers. Here are the results from some of the day's top campaigns:
Nonprofit leaders are humbled and overwhelmed by the results, which continue to be record-breaking: All this while U.S. Black Friday sales dropped 11.3% and Cyber Monday sales were up less than expected at only 8% (despite an increase in online sales), as noted by Mashable.
We reached out to leaders in our network to see their reactions on the success of #GivingTuesday and insights gained from this year's giving day:
"#GivingTuesday 2014 saw a 36% increase in online giving compared to 2013 with Blackbaud processing more than $26.1m in online donations. There was a 15% increase in the number of nonprofits that received an online donation versus last year and overall transaction volume saw a 50% jump on a year over year basis. 17% of the forms were viewed on mobile platforms indicating the modern donor is increasingly mobile." – Steven R. MacLaughlin, Director of Product Management at Blackbaud
"Network4Good processed slightly over $4.5 million across all our platforms which is 148% increase in donations over last year. We credit this increase in part to our dedicated efforts this year in enabling and supporting small and medium size nonprofit organizations who can't participate at the same level as nonprofits with large marketing budgets. We provided extensive training, tools and resources to small and medium size nonprofits to enable them to participate in the annual day of giving." – Jamie McDonald, Chief Giving Officer, Network for Good
"Each year for Razoo's #GivingTuesday we try to improve the effectiveness of the prize structure to maximize nonprofit and donor engagement. Compared to last year's results, with 30% more nonprofits participating, we experienced a 67% increase in the number of donors, a 62% increase in online donations and a 49% increase in the average number of visitors per hour, all contributing to a $1,775,511 day – a 56% increase over last year." – Robert Lotinsky, Executive Director, Razoo Foundation
Crowdrise has been a really good, very effective partner in getting the word out for, and raising money for, a bunch of good orgs. The combined effort with #givingTuesday has been even more successful. I've got a really good team, and they let me know this is solidly in my wheelhouse, that's how it started for me. – Craig Newmark, Founder of Craigslist and Craigconnects
"Nonprofits who raised money through Salsa on #GivingTuesday in both 2013 and 2014 saw an incredible increase of 47% year-over-year. Even though we have done a lot of education in the community and published data demonstrating that #GivingTuesday works and doesn't share shift year-end dollars, we still are only seeing about 10% of Salsa client participating this year. We'd like to see that number and the overall #GivingTuesday movement continue to grow." –Christine Schaefer, VP, Community, Product & Marketing for Salsa.
Henry Timms, executive director of the 92Y and founder of Giving Tuesday, told Mashable. "Around the world people came together for causes they care about. This is enabled by social media, but driven by compassion."
Indeed, compassion is the motivator, but the democratization of philanthropy social media offers has expanded the reach of all nonprofits who understand that many small donations are as important as a few extraordinary gifts.
But not everyone is inspired.
Critics Seek "Perfect" Solutions
Tom Watson, president of CauseWired LLC, calls himself a "friendly skeptic" in thepiece he wrote for Forbes, but does admit he may have been "under-valuing one key factor: people are participating." That fact is clear.
Peter Panepento, principal at Panepento Strategies, formerly with The Chronicle of Philanthropy and the Council on Foundations isn't content to accept the success of #GivingTuesday without pushing for more.
"…GivingTuesday rewards the charities that already have the biggest networks, the most prominent corporate supporters and celebrity spokespeople, or the most clever attention-grabbing gimmick. This isn't necessarily a bad thing. But it's also not going to cure cancer, reduce hunger, or improve pre-K education."
Actually, #GivingTuesday may ultimately do all of those things – who's to say? – though not overnight. But that wasn't what the day was designed for anyway. The idea, right from the #GivingTuesday website, was to create a global movement, a "day dedicated to giving back… to celebrate generosity and to give."
And to that end the day has succeeded, and everyone who took to social media, opened their hearts, opened their wallets, and made the time to volunteer, to donate, and to CARE deserves to celebrate that success without having to ask, "Did I do enough?" Because if you did SOMETHING where before you did nothing, then the answer is yes.
#GivingTuesday is not strictly about money.
Then, there are those who are concerned about donor fatigue from being asked to donate repeatedly by hundreds of causes and bombarded on social channels. To them, I say, it hasn't stopped people from celebrating Thanksgiving and over-indulging that day or stopped people from spending on things they really don't need. GivingTuesday as a day to celebrate giving and caring provides a balance to all that consumerism that we usually kick off our holidays with. It is an alternative way, though in our face, to bring back the spirit of caring and giving to the holidays. I'd personally rather be tired from giving and making a difference than getting obese or spending beyond my means.
Celebrating the Broader Impact
Beth Kanter notes, "GivingTuesday founder Henry Timms and Aaron Sherinian and the #GT early leaders approached it with a true network mindset. They did not wish to prescribe how nonprofits, individuals, companies, and others should participate – but they held the space, facilitated connections, and provided the platform for the network to participate in the way that was the right fit to celebrate the day. They offered us a buffet of options – and allowed us to pick and choose how to celebrate."
In other words, there are other ways to be of service.
For example, we at Social Media for Nonprofits did not fundraise this year. We opted instead to participate by amplifying and supporting our partners in their efforts, rather than competing with them.
It was a thoughtful and deliberate decision on our part to use our resources in this way, lending our voice and perspective to several conversations that were taking place in the sector – including a Google Hangout on Air hosted by the #GivingTuesday folks on Growth of Philanthropy Through Digital Media, a community conversation with NTEN (Nonprofit Technology Enterprise Network), and conversations with leaders like Beth Kanter and more.
We gave our full-fledged marketing support to our network and all nonprofits that reached out to us by tweeting their campaigns, retweeting and posting on FB on their behalves.
We expect to launch our own campaign in the spring to provide an opportunity for our community of event attendees, blog post readers, speakers, sponsors, partners and more to participate and support us so we can continue to be a resource to the sector.
We have no doubt that in this way the spirit of #GivingTuesday will continue to reach us and others throughout the year. And we're celebrating that.
How did you do, nonprofits? Was #GivingTuesday all you hoped for and more? What strategies worked or didn't work? Share your success with us!
—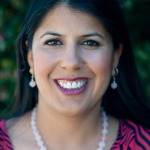 Ritu Sharma is the CEO of Social Media for Nonprofits, an organization committed to bringing social media education to nonprofits worldwide. She speaks frequently around the world on a variety of topics in the nonprofit and social media spheres with a passion for effecting social change through social technologies. She blogs at the Huffington Post on the intersection of social media, social change and leadership and at Social Media for Nonprofits. Follow Ritu at here LinkedIn or on Twitter at @ritusharma1

This work is licensed under a Creative Commons Attribution 3.0 Unported.