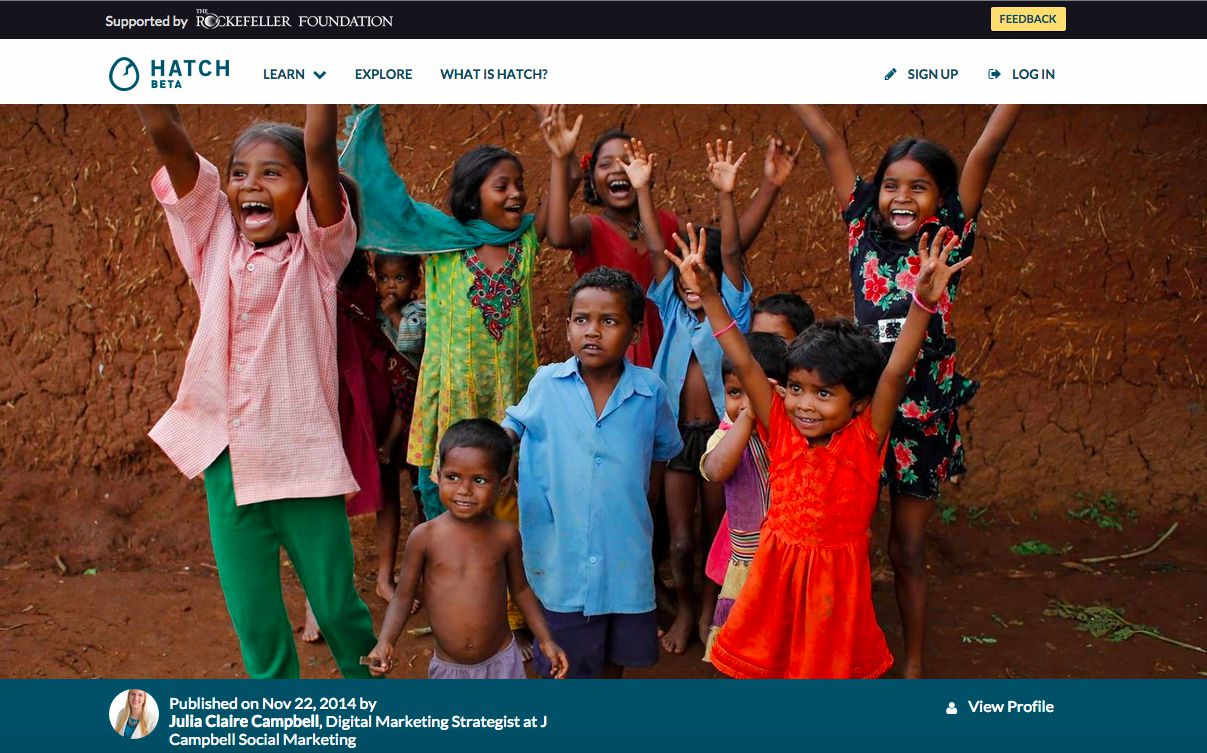 This past Tuesday, I attended the Social Media for Nonprofits Conference in NYC. There's always great content and discoveries to be made at the #SM4NP Conferences.  They tour around the country and are focused on providing great content and practical, tactical workshops and tools that nonprofits can put to work the next day. Full disclosure: I'm on their Leadership Council but I still know a good conference when I see one.
One of my favorite presentations came from Jereme Bivins and Jay Geneske from the Rockefeller Foundation. They were presenting one of their latest projects: HatchforGood.org. I had known about HatchforGood for a little while now but hadn't given it a deep dive yet, so I was super excited to get this in-person primer at the conference.
Well, it's really pretty great and it's free. As the site tells us, Hatch acts like a concierge, connecting you to a suite of tools and a growing community to help you leverage storytelling to drive social impact and improve the lives of the poor and vulnerable around the world. The concept being that nonprofit's stories don't just materialize—they're strategically planned, they're creatively crafted, and they're designed to achieve measurable outcomes.