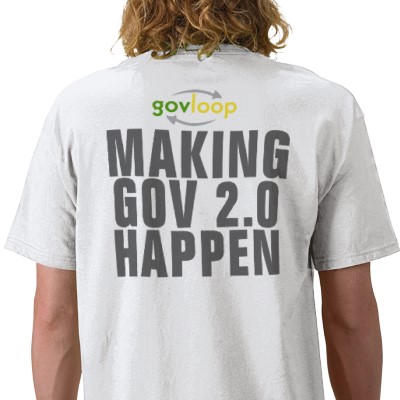 Web 2.0-fueled resources to help each other as citizens
Target audience: Political activists, change agents, NGOs, nonprofits, social change organizations, educators, librarians, citizens.

It's become a cliché to be skeptical of what government can do for society. But there's a burgeoning movement called Government 2.0, the term for attempts to apply the social networking and integration advantages of Web 2.0 to the practice of government.
Part of our mission at Socialbrite is to break down silos between sectors. We think activists, NGOs, nonprofits, cause organizations and others can benefit by taking advantage of the panoply of Gov 2.0 sites and resources that have sprung up in the past few years.
I've put together the following directory of Gov 2.0 resources — I'm guessing some of these will be new to you. Know of others? Please share your own favorites in the comments below.
See Socialbrite's Sharing Center for the full directory of Gov 2.0 resources.
Government entities

Data.gov: Helping the public share useful information
Data is at the heart of Internet applications. Data.gov, which launched in May 2009, seeks to not just provide greater access to government data but to establish a framework that makes it possible for the public to create and share useful data. From the site: "As a priority Open Government Initiative for President Obama's administration, Data.gov increases the ability of the public to easily find, download, and use datasets that are generated and held by the Federal Government. Data.gov provides descriptions of the Federal datasets (metadata), information about how to access the datasets, and tools that leverage government datasets. The data catalogs will continue to grow as datasets are added. Federal, Executive Branch data are included in the first version of Data.gov." Start by browsing the Tool Catalog. See also: Open Government blog, Open Government Initiative, Open Government Working Group
Nonprofit & public-spirited organizations & projects
Standards & tools
Major Gov 2.0 events
• Gov 2.0 Expo
• Gov 2.0 Summit
• Personal Democracy Forum
• Government 2.0 Camp
• Transparency Camp
Others?
Resources & lists
• The O'Reilly Radar blog has provided some of the best coverage of Gov 2.0-related issues. Look for anything by Alex Howard.
• GovFresh also provides great coverage of Gov 2.0 and open government news.
• Gov 2.0 articles on The Huffington Post
• 100+ women in gov & tech: Government staffers, officials, open government advocates and more
• Socialbrite's Gov 2.0 Twitter List
• Full list of Gov 2.0 resources (Socialbrite)
• City, county and state government mobile websites (KristyFifelski.com)
• Gov 2.0 articles on Mashable
• 'Open Government': Big & beautiful ideas (Socialbrite)JD Lasica, founder and former editor of Socialbrite, is co-founder of Cruiseable. Contact JD or follow him on Twitter or Google Plus.

This work is licensed under a Creative Commons Attribution 3.0 Unported.