Quality, affordable choices for your nonprofit include Fotolia, morgueFile, Bigstock
Target audience: Nonprofits, social change organizations, educators, foundations, businesses, individuals. This is part of Creating Media, our ongoing series designed to help nonprofits and other organizations learn how to use and make media.
By Kim Bale
Socialbrite staff
We live in a visual age. Top-tier sites like Mashable and TechCrunch discovered long ago that blog posts accompanied by an image attract many more readers than posts without a photo. So nonprofits and cause organizations should always be on the lookout for rights-cleared photos that can be used on your website, blog, in your whitepapers or reports, in your multimedia slide show — anywhere you make media.
Searching for the perfect image to accompany a project or blog post can prove time-consuming and exhausting even before you factor in the costs, rights and licensing issues. While the emergence of royalty-free stock photography websites has alleviated the stress of licensing concerns, the millions upon millions of images available can often be overwhelming, given the difficulty of choosing which site to use and whether to purchase a single image, join a service or opt for free photos. (Royalty free means you need to pay only once to use the file multiple times.)
Relax! We've compiled this list of royalty-free websites to help you make an easy, informed choice. You may want to begin with our Free Photos Directory, a pretty fantastic standing resource at Socialbrite. Sometimes, though, a small fee will deliver big rewards. Regardless of the nature of the project — or the budget — these stock photo sites are sure to deliver. Some are free, others cost just a few dollars.
Which photo services do you like? Let us know in the comments below.
Free stock photo sites

Freerange Stock: A free community service
1Freerange Stock is a completely free stock photo community, supported by advertising revenue and showcasing photographs from talented photographers. Community members can browse the site, download photos for personal and commercial use and sign up to contribute their own work for a share of ad revenue. Create a free account and you can take advantage of their photo tutorials section, browse thousands of royalty-free images and download high-quality photos immediately. Can't find what you're looking for? Email their support team and they'll search for the image in their offline archives!
Low-cost stock photo sites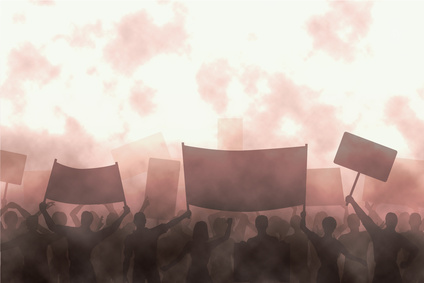 Kim Bale was recently the community outreach specialist for The Extraordinaries. Follow her on Twitter at @balekimb.

This work is licensed under a Creative Commons Attribution 3.0 Unported.