Decide how to take advantage of the newest social network
Target audience: Nonprofits, NGOs, cause organizations businesses, brands, bloggers, educators, individuals.

Google's new social networking platform, Google Plus, is still going strong since it was released at the end of June. Farra Trompeter at Big Duck created an awesome Slideshare presentation that outlined the steps to get your nonprofit started with Google Plus.
Here are nine ways to start off with Google Plus: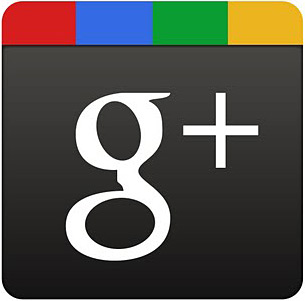 1Set up a personal profile. Google Plus does not yet support profiles for nonprofits, organizations or businesses. So decide which individuals at your organization can serve as representatives for your brand. Begin to connect with thought leaders in your field, and connect with people you already know. Note: You can ignore people after you add them to a Circle.
2Manage your privacy. One of the best things about Google Plus is that you can configure the security of each section of your Google Plus profile. This video will show you how to configure Google Plus's privacy settings.
3Learn the features. Google has created an easy-to-understand guide for Google Plus. There is also an epic Google document with every tip and trick users have discovered, plus this useful website on Google Plus. I've also created a few video tutorials.
4Understand how it works. As with any social network, it's important to understand both the functionality of the tool and community etiquette. As Beth Kanter points out, Google Plus allows for asymmetric sharing: I follow you, but you might not follow me.
5Consider what you want to add to the stream. Ultimately the value that you get from Google Plus is in direct proportion to the value you give. Before you share something, ask yourself: "Will this really be useful to people?" Google Plus can't give you the mindset to put others before yourself, but it can give you the tools to share selectively.
6Segment what you share. Google Plus allows you to create Circles, which allow you to share more selectively. Watch this video for more on how Google Plus Circles work.
7Hang out with others. One feature nonprofit professionals are talking about is the hangout feature. This allows you to do videoconferencing with up to 10 other Google Plus users. Rob, Marc and I use it for our weekly 501 Mission Place planning calls, and J.D., Shonali, Debra and I use it for our monthly Socialbrite calls.
8Follow their interests.  Sparks is a feature within Google Plus that allows you to easily find useful content based on your friends' interests. This will help you become someone people want to follow.
9Jump in or wait? There are many reasons why a nonprofit should start investigating Google Plus. And there are just as many reasons why the nonprofit should wait before diving in. Geoff Livingston writes: "Social media is entering a period where certain communities and demographics will migrate to some networks in favor of others. Organizations should choose the ones that make the most sense in relation to their mission."
Have you started using Google Plus?John Haydon delivers social web strategy solutions for "the quick, the smart, and the slightly manic." Curious? Then visit the John Haydon blog, follow him on Twitter or leave a comment.

This work is licensed under a Creative Commons Attribution-NonCommercial 3.0 Unported.