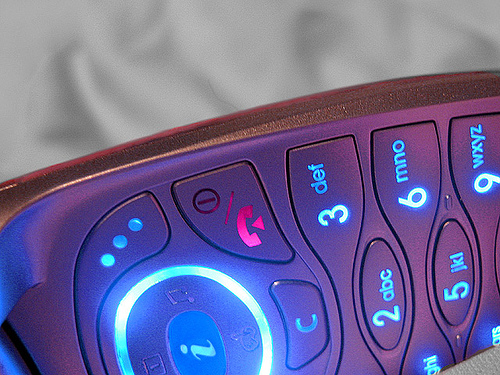 Image by Milica Sekulic
The focus is on small actions that are perfect for thumb-friendly mobile devices
Target audience: Nonprofits, foundations, NGOs, social enterprises, cause organizations, brands, businesses, mobile app developers, Web publishers, educators, journalists, general public.

Last month Facebook announced the release of more than 60 new Timeline apps that allow Facebook users to automatically share application actions on their Timeline. You may have first became aware of Timeline apps when all your friends were telling you what songs they were listening to on Spotify.
How do Timeline apps work?
Once you authorize an app, which only needs to be done once, a live connection is established with your Timeline. This means that as soon as you take an action with an app, like finishing a run with the RunKeeper app, the app automatically posts that action on your Timeline, as shown below.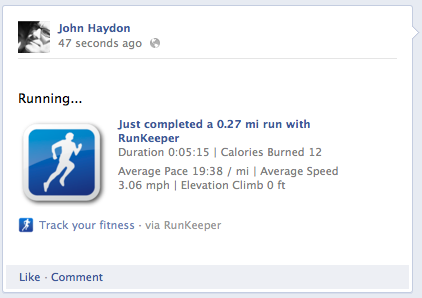 What is frictionless sharing?
Frictionless sharing is Facebook's new model for more digestible social sharing, both psychologically and technologically. In other words, Facebook has redefined sharing.
There are two components to frictionless sharing:
Gestures that make sense – Facebook is now allowing app developers to use gestures other than "like" for news feed stories. In the example above, it says that I just "completed" a run with RunKeeper. (By the way, I can run further than .27 miles.) "Completed" works better because although I definitely completed the run, I may have not "liked" it.
Permission hurdles removed – Timeline apps ask permission only once to access and share a user's data. As shown below in the RunKeeper app, it's easier for me to understand what the app needs to work. The app authorization also lists activities that will appear and allows me to choose who can see my activities.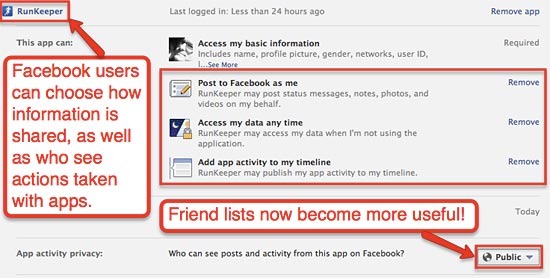 It's important to realize that frictionless sharing is about removing both technological and psychological hurdles to sharing.
Are Timeline apps intended for mobile?
Facebook is run by smart people. They know the future of the Web resides in mobile devices. Frictionless sharing will encourage the use of Timeline apps via mobile devices in at least two ways: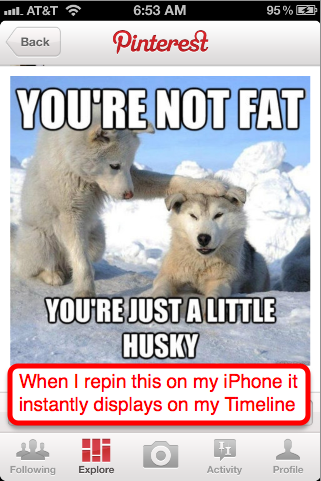 Trust – With the old metaphor of app permissions, it wasn't really clear what you were authorizing. This created mistrust,a psychological hurdle. But the new app permissions explain exactly what personal data will be shared the first time you give that app permission. This is critical for mobile devices, which previously had to ask permission repeatedly — an annoying barrier.
Thumbs – The new gestures like "read," "cooked," "pinned,"  "completed" and "donated" are thumb-friendly. Notice how the emphasis is Not on writing comments, or entering data into fields — where you ran, who you ran with — in a browser. The emphasis is on very small actions – perfect for thumb-friendly mobile devices!
Finally, almost all of the 60 Timeline apps can be found in the iTunes App Store. This reinforces my theory that their ultimate use is to capture actions from mobile users and not necessarily people using Facebook through a browser. Please disagree in the comments!
Learn more about Timeline applications
Want to learn more about the implication of Timeline apps? Read Facebook Timeline Apps: A New Way To Engage? by Debra Askanase and What Do Facebook's New Timeline Apps Mean for Nonprofits? by Beth Kanter.
For the nonprofit community, we're just at the beginning of a long journey. Facebook Timeline apps offer a fascinating host of possibilities.
Do you think Timeline apps are about mobile?
John Haydon delivers social web strategy solutions for "the quick, the smart, and the slightly manic." Curious? Then visit the John Haydon blog, follow him on Twitter or leave a comment.

This work is licensed under a Creative Commons Attribution-NonCommercial 3.0 Unported.