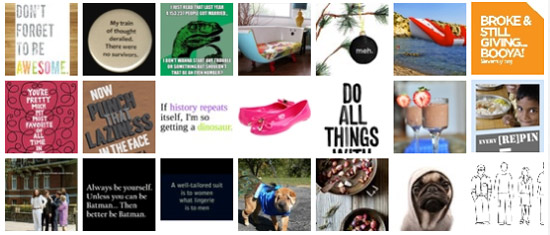 Company logos? No. Curating inspiration? Yes.
Target audience: Nonprofits, foundations, NGOs, social enterprises, cause organizations, brands, businesses, Web publishers, educators, journalists, general public.
Guest post by Noland Hoshino
[B]cause Media

Have you gone to a buffet in Las Vegas? What did you see first? The delicious food or the menu? What catches your attention in an art gallery? The magnificent art or the biography of the painter?
Pinterest is like an Ambercombie and Fitch store. Display stimulating eye candy and people will stop and notice.
You are what you pin

The popularity of Pinterest these past couple of months has drawn newbies to the social platform that was once dominated by women – but this also brings more "meh."
What you pin onto your boards tells a lot about your interests and personality. If you pin "meh", then people will think you're boring. But if you pin awesome creative art, deigns, photos and puppies that stir emotions, then people will think of you as a dazzling person and will more than likely follow you.
Pinterest is about curating inspiration.
What not to pin on Pinterest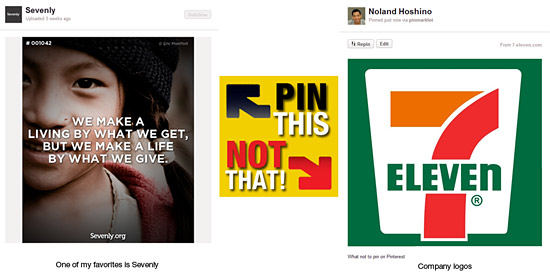 Company logos
Long paragraphs
Tweets from Twitter
Small images
Enormously long infographics — instead, cut out sections that are interesting
Anything that violates Pinterest's terms of use
Pictures paint a thousand words. Seek your inner Martha Stewart or Picasso and inspire others. What types of photos or designs inspire you?
How are you using Pinterest for your nonprofit? What types of images have you seen or posted to your board? Please share your ideas in the comment below.
Related
• 12 ways to use Pinterest for your nonprofit (Socialbrite)
• What Facebook Timeline apps are really all about (Socialbrite)

This work is licensed under a Creative Commons Attribution-NonCommercial 3.0 Unported.