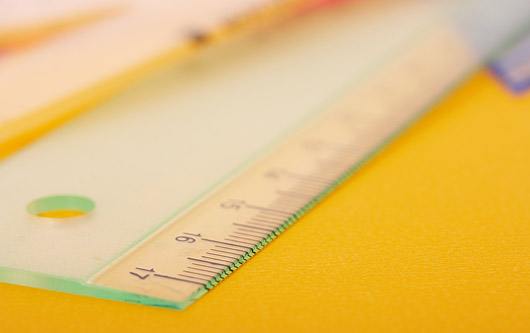 Image by Stuart Miles on BigStockPhoto.com
8 steps to help you become a data-driven organization
Target audience: Nonprofits, foundations, NGOs, social enterprises, cause organizations, brands, businesses, start-ups, Web publishers, educators, bloggers.

Over the past two years, I've been spending an increasing amount of my time helping nonprofit and business clients set up metrics programs.
For mid-size and large organizations, their social media teams often work with outside vendors that help take the pulse of their communities and help inform their decision-making. (Here's a list of our top 10 paid social media monitoring services for nonprofits and top 20 social media monitoring vendors for business.)
If you're like the vast majority of nonprofits and cause organizations, however, you handle your metrics internally. Right?
So this might be of interest: I've just begun giving a series of 90-minute webinars for CharityHowTo called Metrics Don't Bite!: Energize Your Nonprofit With a Meaningful Metrics Program. Sign up for the next installment tomorrow at 3 pm ET, noon PT.
Why measure? To help inform decision-making about your brand or cause. To test messages, services, campaigns or products before launch. To do market research into constituents or supporters. To gather data about supporters' giving habits. To find out what kinds of blog posts and Facebook status updates resonate with your community.
8 steps to set up your own metrics program
We'll cover a lot of ground in the webinar, but I wanted to share these eight steps involved in setting up a metrics program:
1Get buy-in at the top. For any metrics program to work, it needs support from top management if the program is to gain traction across the organization.
2Identify a Chief Metrics Guru. It could be you, or somebody else comfortable with not just gathering numbers but exploring what they mean. Your colleagues will watch you evolve from Chief Metrics Guru to Number-Crunching Superstar. You may need a small team to help you out as part of their other responsibilities.
3Set goals. Here's the most difficult part of any metrics program: Interview stakeholders across different departments to elicit and identify key goals and target audiences. Get beyond that set of departmental goals that were put in a bottom drawer nine months ago.
4Tie these goals to specific Key Performance Indicators you can track by creating an internal document. A KPI is simply a set of metrics that enables you to determine over time if you're on course to hitting your targets.
5Identify the metrics tools you'll use. You might start with Google Analytics, Facebook Insights or bit.ly and expand into some of these other free metrics tools, such as Kout, YouTube Insight or Twitalyzer. If you're running a campaign, for example, make sure you track campaign page landing pages by using Google Analytics and bit.ly.
6Print out monthly reports and circulate them among key executives, department heads and perhaps even your board. This falls to the Chief Metrics Guru. While you should have some metrics programs, like Google Analytics, automatically emailed to your in-box each week, circulating a monthly report elevates it in importance.
7Spend time analyzing the data. Get into the numbers and start teasing out meaning and drawing conclusions. If you're never surprised by what you find in the data, you're doing something wrong, as my friend George Weiner, the CTO of DoSomething.org, likes to say. What caused that graph to spike, and how can we do that on regular basis? How can we use this data to plan better for next time?
8Refine and fine-tune. After you set up a metrics program, it requires adjustments over time. What started as guesswork evolves into meaningful patterns. So don't be afraid to reevaluate and iterate as you go along.
Good luck! What would you add? Please add your thoughts in the comments.
Related
• 14 free tools to measure your social influence (Socialbrite)
• 20 free, awesome social media monitoring tools (Socialbrite)
• Top 10 paid social media monitoring services for nonprofits (Socialbrite)
• Socialbrite's Guide to social media metricsJD Lasica, founder and former editor of Socialbrite, is co-founder of Cruiseable. Contact JD or follow him on Twitter or Google Plus.

This work is licensed under a Creative Commons Attribution 3.0 Unported.