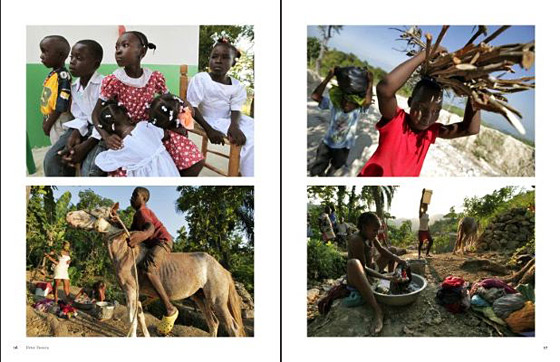 A one-off magazine produced by the American Red Cross International showcasing earthquake relief efforts in Haiti.
DIY publishing for your nonprofit: How to make it happen
This is the second of a two-part series. Also see:
• Part 1: 6 business reasons for nonprofits to publish a magazine
Target audience: Nonprofits, cause organizations, foundations, NGOs, social enterprises, educators, Web publishers.
By Lindsay Oberst
Socialbrite staff

Yesterday we invited you to think about whether a print magazine might make sense for your nonprofit or social enterprise — and we use a broad definition of magazines here to include a print newsletter, whitepaper, special report, annual report, event keepsake or a catalog of fundraising merchandise and so on.
Now that you're sold on the idea, or are at least considering it, how do you make it happen?
The first thing you need to consider is how much time, money and effort you have available to take on the project. Do you already have people who can write, design, produce and perform other required tasks? Or do you want to offload some of the work to a contractor or publishing firm?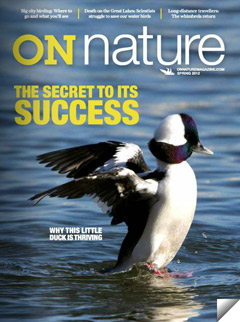 In the past, only large organizations with large audiences and budgets could produce a quality publication. But print-on-demand technology gives organizations of any size the ability to produce print publications in whatever numbers they need in a cost-effective way. Whether it's a regular magazine, a one-time publication or any other printed product, the possibilities are only beginning to be explored in the social good sector.
To get the work done, you'll likely want to consider on-demand technologies using a combination of staffers, freelancers or agencies (yep, like Socialbrite). And that's what we'll cover for the bulk of this article.
Another way to go is to find a custom publishing company to take care of everything for you, for a price. Custom publishing companies handle everything — even billing, if your magazine charges a subscription. A good place to look for these companies is the website of the Custom Content Council, a group of companies offering publishing services to commercial and nonprofit organizations. You can also do an online search for custom publishing companies and compare offerings. Many companies offer nonprofit discounts, such as Dazzle Printing, which offers a 10 percent discount and free proofreading to all nonprofits.
Choosing to self publish: The DIY option
Self publishing allows anyone to have a magazine without an established third-party publisher. (And by the way, there may be occasions when you want to self-publish a short book.) It's become easy to publish a magazine using vendors, including MagCloud, FeedBrewer, Issuu, Calameo, Mstand and Scribd. Let's summarize what they have to offer.
MagCloud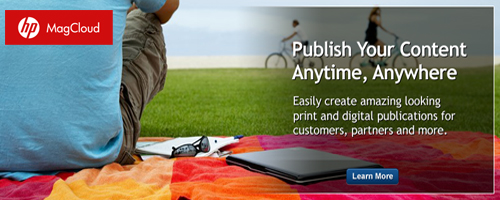 MagCloud handles the printing, distribution and shipping of your content. They enable you to publish a beautiful magazine-format publication in print or as a digital version. For print, they can produce runs as small as one and as large as 3,000.
Magazine-style newsletters are a great idea for creating community and for raising money.
What's great about this vendor is that they offer tips and other help on their blog. They also offer publishing templates, which are especially useful guides if you haven't tried to publish a magazine before. The company, which services customers in the United States, Canada and UK, can also recommend people you can turn to for design and more. Sometimes customers post calls for help on the MagCloud Facebook page, which are answered by the community.
Andrew Bowell, managing director of MagCloud, said he would guess hundreds or thousands of nonprofits have used their services. He believes nonprofit-created, magazine-style newsletters are a great idea for creating community and for raising money.
Bowell said MagCloud is "as simple as YouTube to use," and underscored its efforts to make the service as user-friendly as possible.
Five of the many nonprofit publications that have used MagCloud:
Bowell said nonprofits, or any publisher, can raise the price if a project gets successful, such as the Men of the Stacks calender, and 100 percent of the markup goes to the nonprofit. They also offer a discount for nonprofits: Normally it costs 20 cents per page to produce a print product, but nonprofits are charged 15 cents per page.
A 24-page magazine costs a little under $5 per copy to produce with MagCloud, or about 20 cents per page, and shipping costs extra. That's a price tag that could discourage large print runs, so nonprofits may want to consider finding sponsors/advertisers, offer highly targeted magazines with one-time production runs or offer print as an option to people who want it. MagCloud does, however, publish digital, iPad-optimized issues for free. It's also good to know that it's possible to target only your members and/or donors by establishing a password for them, which they can use to download your magazine online.
"Because we focus on magazines, I think people only think of us and magazines, but our services could be used to create endless possibilities," Bowell said.
FeedBrewer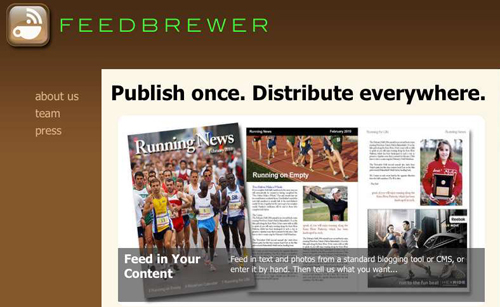 The multi-platform publishing company FeedBrewer can turn your content into print and digital products. They also offer a variety of technology, design and strategy services. While the company began by producing printed products, they have shifted their focus to content that can be displayed on e-readers, tablets and mobile devices without having to buy expensive software or build a mobile development team.
They are currently promoting their ebook services under the name Book Brewer, which CEO Dan Pacheco told me would be a great way for nonprofits to raise money. He said nonprofits could curate their content into a ebook and use the proceeds as a new way to fund-raise.
Despite the company's shift, FeedBrewer is still able to print PDFs. The price for their services beyond printing depends on what needs to be done, but they generally charge $95 per hour for development and $50 per hour for project management. Pacheco said they typically offer discounts for larger projects.
The University of Texas at Austin Journalism school uses FeedBrewer to publish their academic journal.
Issuu, Calameo, Mstand, Scribd and Virtual Paper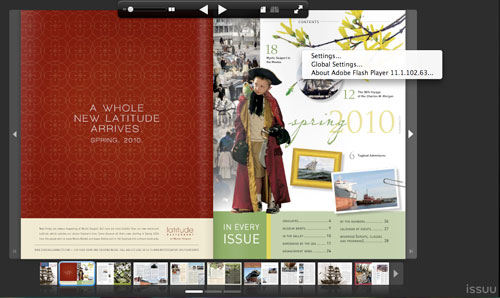 Issuu allows you to upload PDFs or other documents and flip through them, magazine-style, on a webpage or in an embeddable format. This is a good service to use if you want to present printed content online. The company offers a clean design and ease of use for its customers. Many nonprofits use Issuu to show off their magazines, including the nonprofit museum Mystic Seaport.
You can upload documents for free, or you can opt for the pro version, which provides ad-free, detailed statistics, advanced customization and more.
Calameo is similar to Issuu. It also lets you upload documents for free, and it gives you the option to embed rich-media content to your publications such as videos and audio.
Mstand calls itself a public newsstand that also allows you to present magazines online for free in a flippable, embeddable format. What makes this company different is that they allow you to incorporate social media sites alongside the viewer. The American Immigration Lawyers Association uses this site to display its magazine, Voice.
Scribd is the most popular document sharing site. Most of the uploaded documents are articles and writings rather than full magazines. With this tool, you can also embed content and upload for free — and charge a price for downloads if you'd like.
Virtual Paper (which seems to have a branding problem — it's at docpit.com and has the browser title Virtual Kiosk) offers services for digital publishing, including mobile and iPad apps, at a cost. With the other three digital viewing options mentioned above, you might wonder why you'd choose a service that isn't free. Maybe because your project requires more advanced options, including multimedia content, printable coupons, advertising and subscription tools and more. Virtual Paper also offer product managers, technical teams and consultants to their clients. Girl Scouts USA uses them to produce digital and printable catalogs.
If you're trying to raise awareness through your magazine, you may want to upload your publication to all of the free websites mentioned above. And if you're looking for more information about publishing a magazine, MagazineLaunch has many articles and listings that may be of help to your organization.
Will you consider publishing a magazine for your nonprofit?
Related
• Self-publishing a book: Tell your story in print (Socialbrite)
• Guide to publishing a successful ebook (Socialbrite)
• Directory of resources on creating media for nonprofits (Socialbrite)Lindsay Oberst is a freelance writer who writes about art, culture and topics that relate to social and environmental good. Follow her on Twitter at @LindsayOSocial for social good discussions or at @LindsayOWrite to chat about writing.

This work is licensed under a Creative Commons Attribution 3.0 Unported.