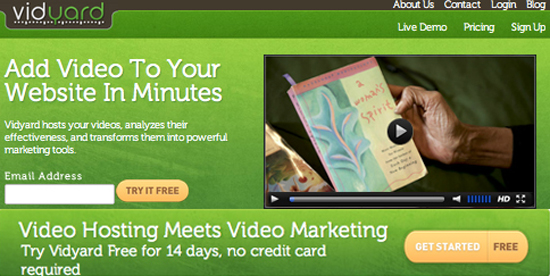 Video hosting and analytics service offers special promotion
Target audience: Nonprofits, cause organizations, foundations, NGOs, social enterprises, businesses, educators, video producers.

We continually like to update our subscribers and clients with interesting new products andapps that grab our attention. One such product that may be useful to nonprofits is Vidyard, a relative newcomer in the end-to-end video hosting space. (See below for a discount for Sociabrite readers.)
With regard to video strategy, the first step is always to determine the overall goal of your video — fundraising, awareness, action or education, said Patrick Landy, Vidyard's customer success manager. To achieve your goal, he generally likes to break it down into three key areas that you need to execute on:
Content creation – finding stories to tell and the right format for conveying them (Socialbrite's chief area of expertise)
Deployment – compatibility across browsers and mobile devices, quality playback, speed, analytics
Distribution  – paid search, SEO, organic search, etc.
Vidyard is an attractive option for helping companies and nonprofit organizations deliver on #2 and #3 by:
Using call to actions to increase conversions and drive the action your nonprofit is after
Providing YouTube integration to increase views and searchability
Offering analytics to track and measure the success of your video strategy.
Check out the Donate Now call-to-action in this video
An example of how their video player and call-to-action features work can be see in this new video produced by Major Multimedia for Deborah's Place, Chicago's largest provider of supportive housing exclusively for women. Notice the "donate here" pop-out (at 30 seconds) and the clickable link back to Deborah's Place at the end.
With Vidyard's real-time analytics, nonprofits can see how many people are currently watching their videos, discover the most popular geographic regions, view their audience's attention span, see how videos are performing on YouTube and much more.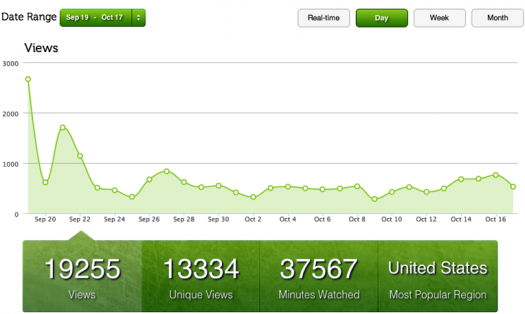 Discount for Socialbrite readers
Of course, using Vidyard doesn't mean you need to abandon YouTube. Why not do both?
As an incentive to Socialbrite subscribers and clients, Vidyard has agreed to offer 40% off for the first 6 months for nonprofits that mention the code "Socialbrite." Check out their website and blog for more details.Lauren Major is a visual storyteller who helps nonprofits, NGOs and small to mid-size businesses create and share their stories of social good and corporate social responsibility. She is a visual artist, consultant, producer and a partner in Socialbrite. Visit her profile page, see her Major Multimedia site and blog, follow her on Twitter and Google Plus or leave a comment.

This work is licensed under a Creative Commons Attribution-NonCommercial 3.0 Unported.