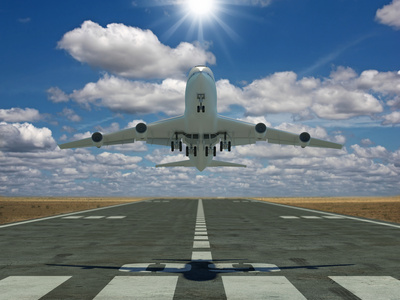 Tips for planning, creating & improving your nonprofit's website
Target audience: Nonprofits, cause organizations, foundations, NGOs, social enterprises, businesses, educators, Web publishers, bloggers.

Last week in this ongoing series you learned five ways to make your website content more remarkable. In this post, we'll drill down into your website's landing pages to find ways to improve one of your organization's most important ways of reaching the public.
What's a landing page and why should you care?
A landing page is a page on your website where you want visitors to complete a specific transaction, such as donating money or joining an email list. These are some of the most important pages on your site. As author and social marketer Seth Godin put it: "Landing pages are the new direct marketing, and everyone with a website is a direct marketer." 
As you can imagine, this is always harder than it sounds. Bad design, uninspiring text and slow load times are just a few challenges. 
Following are 15 specific things you can do now to improve the performance of your landing pages.
Planning your landing pages
1What's your goal? Pick one, and only one. This is often the most difficult part of an online strategy, so take some time to get it right.
2Who's your audience? It's tempting to think that your landing page needs to engage all of your audiences, but if you try and create messages that speak to everyone, all you'll end up doing is inspiring no one.
3What's your story? Pick one, and make sure it hooks into people's emotions.
Creating your landing pages
4Maintain the same branding on all landing pages. There should be uniformity on your Facebook custom tab and avatar, in your email newsletter template, and in your direct mail pieces. A consistent visual experience is the lubricant for smooth transactions and higher conversions.
5Use white space to direct the eye. White space at the margins will tend to direct your visitor to the center of the page.
6Use bullet points and numbered items. Bullet points are extremely humble little creatures but they subconsciously convey two powerful messages: "You will be getting several things here," and "These things are very specific."
7Use big buttons. As Amnesty International found, bigger donation buttons help convert more donors.
8Focus attention with a compelling and concise headline that states the outcome. Malaria No More is a great example of where this is implemented well.
9Focus attention with a compelling image. One technique that works particularly well: a photo of an individual looking directly at the user.
10Spend the money on licensing a professionally shot photograph. If you won't be hiring a local photographer, you can use a stock photo agency such as Fotolia, BigStockPhoto, iStockphoto, Shutterstock or Getty Images.
11Use fewer words. Focus only on story and the call to action. A good exercise in condensing text is to take your existing copy and cut it in half. Chances are good that you'll end up with a much more effective landing page.
12Keep the important stuff above the fold (the area of browser that's visible without scrolling down).
Improving functions within landing pages
13Ditch the sidebars. Unless the information in the sidebar contributes to the landing page, get rid of them!
14Reduce page load times. People start to drop off if your page takes longer that 2 seconds to load. Use Google Page Speed for suggestions on making your page faster.
15Get more out of your thank you page. Your cause is top of mind for people when they donate or sign a petition. Use that moment to get them to take another action (e.g., share, join an email list or SMS list).
Five ways to improve your website's SEO
The next installment of this series will focus on improving your website's ability to rank on page one of Google. If you haven't yet, you can subscribe to the series here.
John Haydon delivers social web strategy solutions for "the quick, the smart, and the slightly manic." Curious? Then visit the John Haydon blog, follow him on Twitter or leave a comment.

This work is licensed under a Creative Commons Attribution-NonCommercial 3.0 Unported.