Stay lean & work smarter in the new year
Target audience: Nonprofits, cause organizations, foundations, NGOs, social enterprises, businesses, educators, journalists, general public.

Most of the nonprofit communicators I work with site lack of time and productivity as their number one job frustration. It's true: Nonprofit professionals are often tapped out, working late hours just to keep up. Plus, many of my clients tell me they have no time to stay on top of the latest tools and apps that could help ease their work load.
So in an effort to help you enter 2014 armed with a set of tools to make your work life simpler, I've compiled a list of my 10 favorite productivity hacks that are free or come at minimal cost.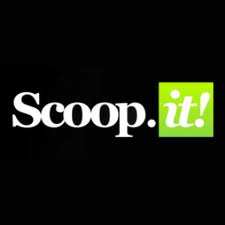 Scoop.it: Discover & share great content
6Scoop.it is a content curation site that lets you discover and share relevant content with your audiences. It's excellent for staying on top of content relevant to your cause and for promoting organizational thought leadership. By curating content in your nonprofit's niche, you can gain new followers and potentially supporters./div>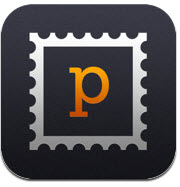 Postagram: Thank your donors with a postcard
7You can use Postagram to turn your photos into postcards. You can easily add text for a personalized and easy to create postcard. Then just drop it in the mailbox. Great for those special donors or prospects you're courting or just to say thank you.

Grammarly: A proofreader on your shoulder
8An automated proofreader and grammar coach, Grammarly also improves word choice with context-optimized vocabulary suggestions. Not too shabby and a step above spellcheck, for sure. Perfect for those moments when your executive director casually hands you her copy of Strunk & White's The Elements of Style and asks you to read it over.

Canva: Create designs for web or print
9 Canva, still in beta, is a free online tool that helps you create designs for web or print: website banners, presentations, Facebook covers, flyers, posters, invitations and much more. Use your imagination and go to town with your creative ideas for a campaign or program.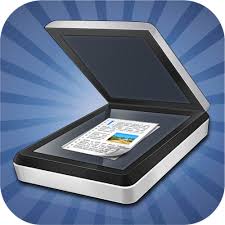 CamScanner: Digitize & save any document
10With CamScanner, any document can be digitized and saved right away with your mobile phone. Just take a photo, and CamScanner creates a PDF of the document, report or receipt. Also great for all those old press clippings taking up space but that you can't seem to part with.
Two bonus apps (you're welcome!)

Word Counter: Count words on a screen no more
Writing a proposal or submitting an application and feeling constricted by those pesky word limits? Enter Word Counter, which does exactly what the name suggests. So simple and so necessary, because nobody needs to spend time counting words on a screen. You know you've done it.

Cardmunch: Turn business cards into contacts
Conference follow-up is a whole lot easier with Cardmunch. A LinkedIn product, you just take a picture with the Cardmunch app and a business card is converted to a contact automatically. No more cards shoved into the back of your office drawer. Cardmunch is free.
Hope these help you. Wishing you a happy and productive 2014!
Related
• Mobile apps to get stuff done on the go (Socialbrite)
• 10 paid social media monitoring services for nonprofits (Socialbrite)
• 10 top tools for cause campaigns (Socialbrite)
Caroline Avakian, Socialbrite's Managing Partner, is a global development communications strategist in the New York City area with a focus on strategic communications, technology, and innovation. Contact Caroline by email, see her profile page, visit her website, follow her on Twitter or leave a comment.

This work is licensed under a Creative Commons Attribution-NonCommercial 3.0 Unported.