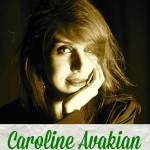 As a follow-up to my post on Periscope for Nonprofits: A Quick Guide & Review, I gave a video interview last week with Stephen Shattuck from Bloomerang. The interview covers how nonprofits can leverage Periscope – Twiiter's new live streaming mobile app – to better reach and communicate with their supporters and donors.
I've been getting so many questions, and there's been so much interest in this new app from the nonprofit community, that I thought posting this video Q and A would be an additional way to get the Persicope basics down, as well as some best practices and ideas on how your nonprofit can put Periscope to work.

Is your nonprofit using Periscope? Let me know in the comments! I'm doing a series of early case studies on Periscope for Nonprofts, and would love to feature how your nonprofit is leveraging Periscope for social or environmental good.Caroline Avakian, Socialbrite's Managing Partner, is a global development communications strategist in the New York City area with a focus on strategic communications, technology, and innovation. Contact Caroline by email, see her profile page, visit her website, follow her on Twitter or leave a comment.

This work is licensed under a Creative Commons Attribution 3.0 Unported.