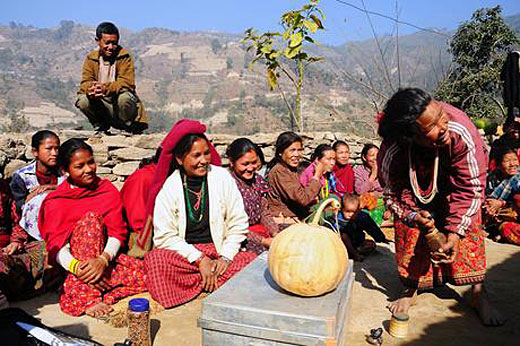 How to raise money to support your favorite cause
Target audience: Nonprofits, social change organizations, cause supporters, businesses
By Vivian Ramirez and J.D. Lasica
Socialbrite staff
In the old days — before 2005, remember? — we would solicit our friends to raise funds through walk-a-thons, cake raffles and similar homespun events. If you were raising money for a favorite cause, you'd look to your immediate friends, family and co-workers.
Today, social media has changed the game. With the surge of Facebook, Twitter and other social networks, you can reach a much wider audience to raise money for your cause. The success of such online efforts varies widely: 30,000 runners in the Flora London Marathon raised $7.3 million through the online fundraising platform Justgiving. On a smaller scale, the Trail of Tails Pet Walk and Festival raised $41,000 for the Jacksonville, Fla., Humane Society using social media tools. And New York dancer Amanda Gravel raised $988 using the widget ChipIn for the campaign against breast cancer.
How did it work for them? Social tools now make it easy to solicit donations using fundraising widgets or badges, social networks like Twitter and Causes (part of integrated with Facebook). With Network for Good or PayPal usually handling the transaction, the solicitors can concentrate on sharpening their message and targeting the right recipients. Not all take the same approach: Some let you add advertising to your site, or create personal webpages, as a way to support your cause instead of ponying up dinero.
Depending on the size of your campaign and budget, cause advocates and small nonprofits now have lots of tools to choose from — further down, we'll tell you about the ones for mid-size and large nonprofits. (See last month's 10 mobile apps for social good for ideas on how to donate or volunteer using mobile devices.)
Here are 24 tried-and-true tools for online fundraising. Have we used them all? No. But if you've used some of these, add your observations. And we know there's a 25th out there, so tell us your favorites in the comments below.

ChipIn: The easy way to collect money
1ChipIn is the most popular widget used by fundraisers today for distributed fundraising. It's a simple tool you can place on your website or on a Facebook profile page. It amounts to a donate button that comes with a thermometer that measures the campaign's progress. If you don't have a site, you can subscribe to ChipIn and they'll host your campaign for free. Subscribing to ChipIn is free, but you'll need to set up a PayPal account to process donations. Every monetary contribution made through ChipIn is charged at a rate beginning at 2.5 percent of the amount donated.
Tools for larger fundraising efforts
Nonprofits looking to launch much wider campaigns that entail more sophisticated outreach and monitoring may want to look into higher-end fundraising packages. Depending on your needs, these solutions may provide better support for long-running or large-scale campaigns. In general, these services may cost from a few hundred dollars a month to thousands of dollars or more for a campaign. This is not a comprehensive list of fundraising solutions but rather a few that struck a chord with us:
Final thoughts
Determining which tool is best for your organization requires planning and research. Look around and know what other organizations are using and how it works for them. If you're planning to purchase software, compare prices and see if the price is worth the potential payoff. Consider whether your staff is equipped with the technical skill to run the software. If not, are you willing to spend a bit more for technical support?
If you're an individual supporting a cause or a small nonprofit, you should try out some of the free online tools. Go ahead, start supporting your cause!
Do you use other tools for online fundraising? What has worked for you? Tell us #25!
Related
• Behind the success of 10 top Causes (Socialbrite)
• 10 mobile apps for social good (Socialbrite)
• A directory of top cause organizations (Socialbrite)
• Social bookmarks of fundraising tools and cause platforms (compiled by JD Lasica on Delicious)