"Copyright? What's Copyright?" by MediaEdLab on YouTube.
Apps to enhance your productivity, visibility & privacy
Target audience: Educators, citizen publishers, journalists, nonprofits, social change organizations. This is part of Creating Media, our ongoing series designed to help nonprofits and other organizations learn how to use and make media.
Guest post by Barbara K. Iverson, PhD.
Co-publisher, ChicagoTalks.org
Here are five of my favorite online tools that I regularly use during the course of my work week. Some of these would help anyone, but because most are free, they can help people who are working to advance social change, social good or social activism.

Kachingle: Support your favorite sites
3I'm banking on micropayment systems that will appeal to people who want to pay creators and sites they like and patronize. Beyond a "donate to this site" button, I'm currently talking up Kachingle, and I urge any socially conscious sites to get Kachingle.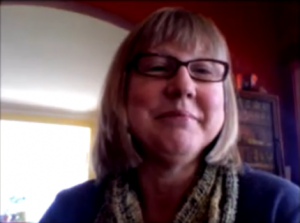 The idea is you put up a small amount of money, like $5 each month, that you are willing to give to sites you use. When you see a Kachingle button on a site, you click, and from then on, Kachingle keeps tracks of how many times you visit the site, as well as any others you Kachingle. Once a month, the money you pledged is divided proportionally among the various sites you Kachingled. I even did a movie for them, explaining why I like this cool app with the silly name. (Kachingle my site, ChicagoTalks, and I'll Kachingle back.)
Lots of my friends think Kachingle won't work, but it is gaining traction in Europe, and Pirate Bay has created a similar app, still in beta, called Flattr. For nonprofits, I think this is a way to promote community at the same time that you solicit some modest funds from your supporters.
In this series
• Change-makers share 10 of their favorite tools
• 6 productivity tools for social change
• A change agent's top 5 tools for social change
• 12 open source tools you should be using
• A developer's 5 favorite social tools
• Top 5 tools for the entrepreneurial journalist
• Creating media: Tools, tutorials, resources (Socialbrite)

This work is licensed under a Creative Commons Attribution 3.0 Unported.