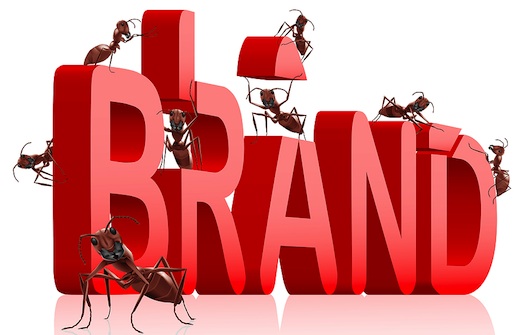 Image by kikkerdirk for Big Stock
Why sharing your core beliefs matters to your organization
Target audience: Nonprofits, NGOs, cause organizations, social enterprises, brands, Web publishers, bloggers, individuals.
By Tamara Schweitzer
Socialbrite staff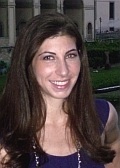 Last week I attended the Social Venture Network's fall conference in Philadelphia, which is always an inspiring gathering of innovative business leaders and organizations working in the social change sector. One of the most valuable sessions during the conference was an interactive discussion on "Building Your Personal Brand," facilitated by Andy Shallal, who is best known as the founder of Busboys and Poets and is a great example of someone who has mastered the art of personal expression and branding for the greater good of his business.
Other panelists who helped guide the discussion and offer their own experiences with personal branding were seasoned communications professional Josh Baran, social media expert Amber Rae of the Unreasonable Institute and public speaking consultant Marta Flynn.
No matter what your role is in the nonprofit sector — whether you are the director of an organization, a social media manager, or the fundraising guy or gal — personal branding plays a role in your job. However, there's often confusion over the role that personal branding should play in the business world, because as a professional you represent the core values and beliefs of the organization you work for. While passion for your organization's mission is key to engaging supporters, in the age of Internet connectivity, your own core passions are becoming an increasingly important part of the strength and visibility of your nonprofit.
Here are some key points I took away from the session that will help you build your personal brand and in effect grow your organization even more.
On becoming a personal brand
Amber Rae, who does communications and social media work with the Unreasonable Institute, says the key to personal branding is in being yourself and unlocking your personal story. Tap into the beliefs and convictions that you hold in addition to those of your organization. They are the foundation of your personal brand and the kind of information you should be sharing with your followers, through social networking, and even on a personal blog. She says people like to follow other people on Twitter more than they like to follow businesses. That's because people are intrigued by what makes up your personality: They want to hear about other human experiences and challenges, the mistakes you've made and the advice you have. In sharing your own ideas and beliefs, you'll not only be gaining street cred, but you will cultivate your role as a leader and thinker in the nonprofit space.
On separation
Many session attendees were concerned about the nitty gritty of how to separate their personal brand from their company brand and what the differentiators should be. Rae said separation between the two is the wrong thing to focus on. Rather, she encouraged us to focus on where we can find alignment between our organizations and ourselves. Ultimately, your personal brand is an extension of the nonprofit you work with.
In fact, panelist Marta Flynn, who is working on launching Speaking for Good, the first speakers agency for leaders bringing about social change, says that increasingly customers want to know the person behind the brand. By sharing your personal story and flare, you're helping to enhance your organization's brand and in turn gaining supporters for your personal brand as well.
When it comes to sharing your personal beliefs and interests online, here are some things to keep in mind:
Draw your own line. Seasoned PR professional Josh Baran says "you have to make a decision about how far you want to go online, and what you're comfortable sharing." To that point, it's all relative. There are lots of people who put very little boundaries on their online presence, while others might feel queasy about the idea of revealing aspects of their personal life.
Stay relevant. Don't use your personal Twitter account, Facebook Page or blog to discuss your favorite laundry detergent or the funny thing your cat did. Do use it as an expression of your relevant interests. For example, if you're running a marathon to raise money for a cause, or you are passionate about a certain kind of coffee because you support the story behind their roasting process, those are the kind of personal details that will make you stand out as a personal brand. It also makes you someone interesting who others would want to follow.
Content trumps outlet. Choose an online outlet that you are most comfortable expressing yourself through, and just start creating content. Rae says the technology doesn't matter as much as what you're saying. So for those who aren't big Tweeters, or may not even have a personal Twitter account, you can still have an online presence through a personal website or blog. The panelists all reinforced that the impact of your personal brand doesn't hinge upon your number of Twitter followers or how often you update your Twitter account.
When in doubt, adjust privacy settings. If you want to let loose on your personal Facebook Page sometimes but are really concerned about who might see your party pictures, try experimenting with privacy settings. You can create lists of your friends in Facebook and set stricter privacy controls on people in your professional circles. Others find it easier to maintain two Facebook accounts — one that they use to represent themselves professionally (separate from a company page), and one that they maintain solely for personal interactions with close friends and family.
On the importance of substance
There are so many opportunities for people to get their message out now, but it's just as important to express yourself effectively than it is to put it out there, says Baran. With so many competing messages, it's definitely challenging to be completely unique, and that's why Baran emphasizes that the more concrete and direct you can be, the better. There are thousands of blogs out there, and lots of noise on Twitter and Facebook, but just because you're communicating through those outlets doesn't mean anything. He says too many blogs are poorly written and don't say much, and the same goes for posting messages on Twitter and Facebook. Before you say anything representing your personal brand, you need to think more deeply about what you want to communicate, then write tightly and simply, and always write something of real substance.
On finding balance
When all else fails, take a technology Sabbath! Sometimes it's much easier to get clarity and feel revived about your brand when you allow yourself to step away and shut down for 24 hours, or even just an evening. Remember, sharing your core beliefs and your passions shouldn't be overwhelming, so do what feels right to you and stick to it!
What are some of the tips you have found useful in building your personal brand? Please share in the comments.

This work is licensed under a Creative Commons Attribution-NonCommercial 3.0 Unported.