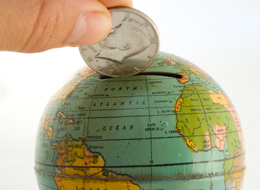 Welcome to all the visitors from Mashable! We were thrilled to be featured in Melissa Rowley's article, 4 Social Good Trends of 2009.
For first-timers, we thought now would be a good time to highlight some of our favorite posts on Socialbrite since our launch earlier this year:
Some of our favorite causes
• Global Voices: Lifting up the powerless & voiceless
• An inventive cause campaign to fight malaria
• Tim Ferriss' method of supporting causes
• Boxee and the promise of open media
• All for Good: A Craigslist for service
• California's Secretary of State: Come and collaborate!
• How the National Wildlife Federation uses social media
• Socialbrite's night at NetTuesday
• UniversalGiving: Tailoring an impact just for you
• Samasource enables socially responsible outsourcing
• YouthNoise: Helping young people network a cause
• Kiva: micro-loans to entrepreneurs abroad
• Giving Challenge: Tap your networks to support a cause
Some favorite tools and tactics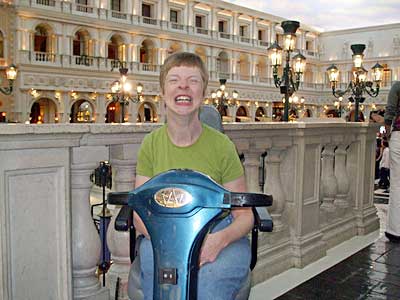 • How to make your website more accessible and 7 tips for communicating with people with disabilities
• A user's guide to mobile activism
• How mobile is empowering consumers
• SEO: 9 tips for optimizing a nonprofit site — Search Engine Optimization isn't black magic, so get your site to shape up
• 8 tips for raising funds online
• The Extraordinaries: Building the 'micro-volunteering' movement
• Twitter as a tool for activism
• How to build a Facebook community — 14 levers you need to be pulling
• How to add a Facebook Page Fanbox to your site
• Carbon footprints, nation by nation
• Foundation Center: a deep resource for philanthropy
• Guide to shooting photos in public
• How to capture great photos on the road
• Seven blogging tools reviewed
• Socialbrite releases Creative Commons plug-in
Thanks to everyone for your support this year! (Don't forget to follow @Socialbrite on Twitter!) We're now working with a number of nonprofits and educational outfits — TechSoup Global and Scholastic, to name two — and looking forward to helping others with their social media needs in the months ahead. JD Lasica, founder and former editor of Socialbrite, is co-founder of Cruiseable. Contact JD or follow him on Twitter or Google Plus.

This work is licensed under a Creative Commons Attribution 3.0 Unported.