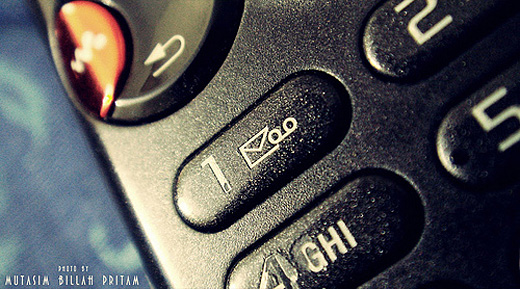 Evernote, Wikipanion & GoDocs should be in your arsenal
Target audience: Students, educators, nonprofits, social change organizations, mobile diehards.
By Jessica Haswell
Socialbrite staff
School just got easier with this collection of the top 10 apps that you can't hit the classrooms without. Having recently left the classroom (Cornell 2010 — woot!), these are some tools that I definitely wish I had. Add them to the list of Top 10 Student Tools for Fall that we ran last month.

Evernote: A revolution in note-taking
1This app is revolutionizing notes as we know it. Evernote is a mobile and web sync friendly, media-rich note-taking machine. The basic function of the app is note-taking with the ability to add voice, photos, location and tags as well as the option to share with friends. The most exciting feature of this app is the Evernote trunk, which is filled with all sorts of valuable tools that are sure to help you excel in the classroom. Platforms: iPhone, iPad, Android, BlackBerry, Windows Mobile, Palm Pre.
Other mobile apps to check out
Other interesting apps that have come across our desk from our friends at GradeGuru:
• gFlash + Flashcards and Tests: Create your own flashcards and share them with classmates as you study.
• Alarm Clock Pro: No need for that annoying alarm clock sound, with this app you can create an alarm clock with customizable themes and the app lets you set an ITunes playlist to wake up to.
• NY Times: Tet news from the New York Times online for free while you're on the go to make sure you're up to date before heading to class.
• Graphing Calculator: Not only does this app have all of the functionality of a graphing calculator, a screenshot of the work can be taken and emailed to anyone.
• Convertbot: This app converts currency, length, mass, time and much more. It supports over 440 units of conversion to help with any assignments.
• Periodic: This app offers a complete reference to the Periodic Table of Elements. It also offers useful information such as an element's atomic weight, electron configuration, melting point, boiling point, atomic radius, ionic radius and year of discovery.
• MyGPA Calculator: Calculate your GPA per semester and cumulatively.
• Look for the upcoming release of GradeGuru's StudyTracker ($1.99), which helps you track your effort at school, class by class, to help you achieve your grade goals.
What helps you bring home the A+? Please share in the comments below.
Related
• Top Ten Student Tools for Fall 2010 (Socialbrite)
• Jessica Haswell's last piece for us was 5 collaboration tools to enhance productivity

This work is licensed under a Creative Commons Attribution 3.0 Unported.