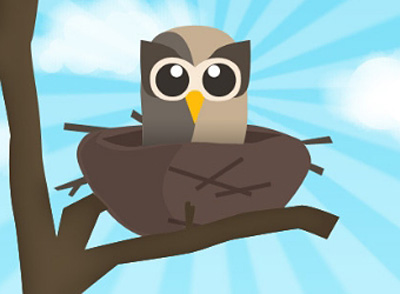 Hootsuite: Among the best of breed.
How to manage the torrent of social media conversations — and increase your productivity!
By Kim Bale
Socialbrite staff
One of the things we often hear from nonprofits and social enterprises is: How do I manage the torrent of social media conversations coming at me?
The answer used to be: Painstakingly and one conversation at a time. But a new crop of social media tools aims to tamp down the social media gusher by letting you update, monitor, manage and maintain several communication outlets at once. (While it's sometimes hard to know what counts as a social media dashboard, we're not including a wide range of customer relationship management (CRM) or social media monitoring tools here.)
When selecting a dashboard for personal or professional use, you should consider such items as cost, analytics and which social networks they support, among other things. Our list is meant to feature some of the breakout social media dashboards in the space and highlight their distinguishing features to make the selection process a bit easier.
Here are 10 of our favorite social media dashboard tools:
Threadsy: Unify your email, social networks
1Threadsy is an intuitive, easy-to-use dashboard that allows organizations to connect through multiple email accounts as well as Facebook and Twitter. Free to use, Threadsy is great for managing your nonprofit or business's brand from one clean dashboard across the big names in social media platforms. With no fees and no downloads, this service should make a splash in the space for both personal use and use by your organization.
Tools that can integrate your social networks
There are, of course, other social media dashboard solutions for the enterprise. One good choice for businesses is Awareness, which lets your team publish, manage, measure and engage across multiple social media channels.
Another is Sprout Social: Social media tools for business, a social media management suite. We listed Sprout Social in our roundup of Paid social media monitoring services.
Also, don't forget other tools that can integrate your social networks:
• You might want to try using a browser as your social media dashboard. Flock has been the most social of the social browsers for the past five years. Others say Google Chrome or Mozilla Firefox will get you a social media dashboard with the right add-ons/extensions. And Marc Andreessen's upcoming RockMelt (Mashable review) will take it a step further, requiring you to log into Facebook before using it.
• Unilyzer has a social media dashboard to unify your Twitter, Facebook and YouTube accounts.
• We're impressed by the private beta of Nimble and will report back when we've used it more extensively.
• TwitterFeed lets you feed your blog to Twitter, Facebook and more.
• Ping.fm is a free service that makes it easy to update your social networks, including Twitter, Facebook, LinkedIn, Flickr and Delicious.
• RowFeeder is a tool to cross-post, to track conversations on Twitter and Facebook and to create analytical reports.
What's your favorite social media dashboard? Please add a comment.
Related articles
Kim Bale was recently the community outreach specialist for The Extraordinaries. Follow her on Twitter at @balekimb.

This work is licensed under a Creative Commons Attribution 3.0 Unported.