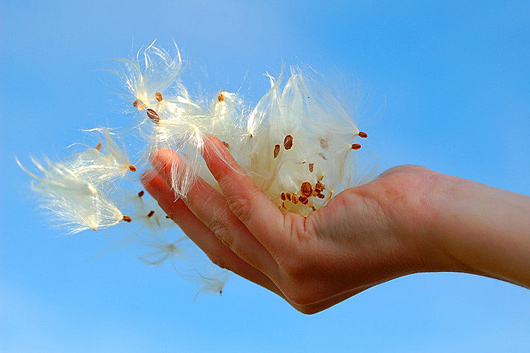 Have you considered asking the community to support your new enterprise?
Target audience: Social enterprises, nonprofits, volunteer groups, sustainable businesses, community organizations.
Guest post by Kerry Given
Green Marketing TV
Finding funding can be one of the biggest challenges for social entrepreneurs. Fortunately, there is a growing number of options for social entrepreneurs and founders looking for capital to start or expand their social enterprise, startup or nonprofit organization and do more good in the world.
One non-traditional funding opportunity that has seen exponential growth in recent years is the phenomenon of "crowdfunding." Family and friends have been one of the most common sources of venture funding capital for centuries. Crowdfunding takes this age-old source of venture funding and brings it into the digital age.
Thanks to social media and other forms of modern technology, entrepreneurs are able to build networks of friends, colleagues and like-minded individuals more easily and effectively than ever before. Crowdfunding websites allow entrepreneurs or project leaders to leverage these networks to gain funding.
Typically, entrepreneurs post a request for funding on a crowdfunding site with a detailed project description. Depending on the site, funding may be provided as a loan or a donation. Once the funding request is posted, the entrepreneurs use their networks to spread the word about their project to potential donors through word of mouth, email, Facebook, Twitter and other social media platforms.
Crowdfunding is not for everyone. The majority of crowdfunding sites fund entrepreneurs on an all-or-nothing basis. If the project is fully funded when the deadline arrives, the money is given to the entrepreneur. If it is not fully funded, it is returned to the donors to keep or donate to another project. So it's important to have a compelling project or story and to be a skillful marketer and networker to ensure that word about your project reaches enough potential donors to fully fund the project before the deadline. If you're confident that your social enterprise has what it takes to become a crowdfunding success story, you may find crowdfunding to be the perfect option for your fundraising efforts.
The following is a list of crowdfunding websites that can help your social enterprise, sustainable business or nonprofit organization get off the ground:

AppBackr: Offset app development costs
2A specialty crowdfunding site that may be useful to some social enterprises, AppBackr allows Apple developers to get funding upfront for iPhone, iPod and iPad apps in the concept stage by selling the app wholesale to backers, who receive a percentage of the profits for the apps they have purchased. Many app buyers also assist developers with marketing and promoting their apps to ensure that their investment is fully recouped. With a growing number of social enterprises tapping into the explosive apps market to raise awareness and sell products or services, AppBackr may be a useful tool to help offset app development costs, and even gain some extra promotional help.
Have we left any crowdfunding websites off this list? Please leave a comment below!
Related
• 24 tools for fundraising with social media (Socialbrite)
• 9 Web platforms to help you change the world (Socialbrite)
• 12 awesome platforms for social good (Socialbrite)
• Ideavibes: A new way to do crowdsourcing & crowdfunding campaigns (Socialbrite)
JD Lasica, founder and former editor of Socialbrite, is co-founder of Cruiseable. Contact JD or follow him on Twitter or Google Plus.