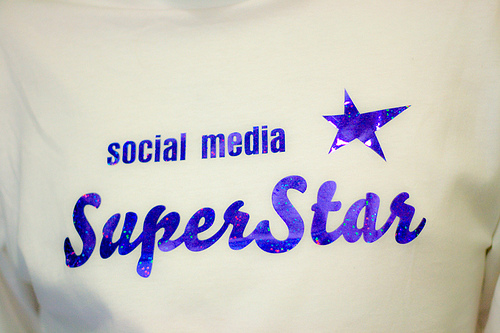 Photo by Karola Riegler Photography on Flickr
Experiment with the approaches below to see which works best for you
Target audience:Nonprofits, NGOs, cause organizations, social enterprises, brands, bloggers, social media managers.
This is the first in our new series of articles on how nonprofits can get the most out of Twitter.
By Kyria Abrahams
Socialbrite staff

We're kicking off our new series on how nonprofits can make the best use of Twitter with a roundup of organizations that showcase a strong voice in the community. Below are eight popular nonprofits on Twitter today as well as an overview of their varying styles and strategies.
These organizations are successfully using the following approaches. They:

Support other nonprofit Twitter users with Follow Friday.
Retweet others.
Quote well-known and well-respected voices.
Write concise "teaser-style" tweets that link back to their main website.
Make ample use of hashtags or create their own.
Ask questions that engage their followers.
Use human interest stories.
Respond to tweets that mention their organization.
charity: water
1With 1.3 million followers, charity: water is the first Twitter result when using the search term "nonprofit." The organization's focus is clear and so are their tweets, many of which focus on celebrating individual supporters, small donors and partners. Tweets feature a compelling teaser, which links back to their website.

The Gates Foundation
2The Gates Foundation makes ample use of hashtags and actively participates in "Follow Friday" (hashtag: #FF), a practice which builds a sense of community around their cause and can be seen as a type of online partnering. They utilize a "Photo of the Day" that links back to their site, a tactic which is also used by Charity Water. If anyone has ideas on properly using Twitter, it's probably Bill Gates.

The Humane Society
3The Humane Society originated the popular hashtag #FelineFriday, which encourages people to post photos of their cats. The tag is so popular that I sent them a tweet asking if they had come up with the concept. They replied to me within two days, which means that they've also got a crack team checking on all their @replies — another big plus!

Free Arts
4With chapters in Minnesota and New York, Free Arts uses Twitter to share inspirational quotes and links to interesting articles related to their cause. Quotes work well on Twitter because people are more apt to retweet inspirational quotes than another link to your blog. Plus, you'll never have to worry about having writer's block.

Free Arts
5St. Jude Children's Research Hospital gracefully retweeted Cindy Crawford after she wrote about spending the day at their facility. Understated and natural retweeting — sometimes pre-scheduled — is preferable to having a page littered with unanswered posts begging to be retweeted by celebrities who will probably just ignore you anyway.

Direct Relief
6Direct Reliefmakes good use of newsworthy hashtags like #healthcare and does a fair amount of retweeting others.

Room to Read
7We like Room to Read for asking interactive questions on hot topics people might be searching for. Asking simple, personalized questions offers an opportunity for users to @reply to you when they otherwise may be disinclined to.

Operation Smile
8Operation Smile updates readers with human interest stories of specific children they've helped, and links to well-produced videos highlighting their mission. Like many others, they also use a "Pic of the Day."

You may wish to experiment with each of these different approaches and see which works best for you. Eventually, you'll find your own unique Twitter style. Remember that you want to be seen as an educational, entertaining destination and not as a marketing tool. Don't be afraid to keep the reigns a little lose, have some fun and build community. Then get tweeting!

Stay tuned for more best practices for nonprofits on Twitter in this ongoing series!

This work is licensed under a Creative Commons Attribution 3.0 Unported.