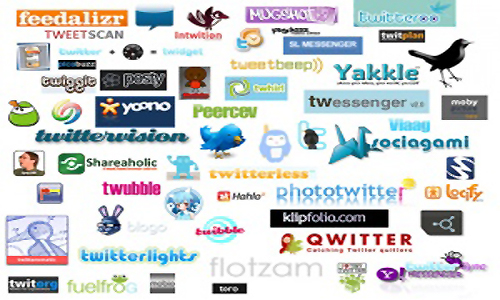 Image courtesy of Nonprofit Tech 2.0
Get results with CoTweet, Twylah, LiveIntent & more
Target audience: Nonprofits, NGOs, cause organizations, social enterprises, businesses, brands, bloggers, social media managers, individuals.
This is the part of our ongoing series on how organizations can get the most out of Twitter. Please check back weekly for the next installment, and see below for other installments in this series.
By Lindsay Oberst
Socialbrite staff

Twitter has become an increasingly vital tool for businesses and nonprofits of all sizes. Now that you've had a chance to get more familiar with the social media platform, build up your following and even

measure your level of influence against other organizations, it's time to get down to the nitty gritty of using Twitter. We're talking Twitter apps, people. There are hundreds of Twitter apps that exist, and rather than weed through them by trial and error, we've compiled a list of 10 apps we recommend to help nonprofits get serious about getting results with social media.

CoTweet: Proactive marketing solution
1 CoTweet is a powerhouse for Twitter accounts when you have multiple team members tweeting. It allows for scheduling, tracking and adding notes. Nonprofits can manage up to six Twitter accounts for free using the Standard edition. The ability to track past conversations is a great utility to remind you where you stand with each contact. You can also assign specific people to on-duty status. The Enterprise edition costs about $1,500 per month and is worth it for medium to large organizations. With this edition, you can manage campaigns, assign tasks and integrate the tool with third-party apps such as Salesforce.com. On the other hand, the interface is lacking and the analytics could be better. It also allows for Facebook management.
Rating: ★ ★ ★
Platforms: Web-based, iPhone, Android, Blackberry, Windows Mobile
What other Twitter apps or tools have you found useful for your nonprofit?
In this series on Socialbrite
• 8 nonprofit Twitter superstars
• 12-step guide on how to live-tweet an event
• 24 best practices for nonprofits using Twitter
• 7 top tools to measure performance & influence on Twitter
• Best Twitter dashboards for nonprofitsLindsay Oberst is a freelance writer who writes about art, culture and topics that relate to social and environmental good. Follow her on Twitter at @LindsayOSocial for social good discussions or at @LindsayOWrite to chat about writing.

This work is licensed under a Creative Commons Attribution 3.0 Unported.