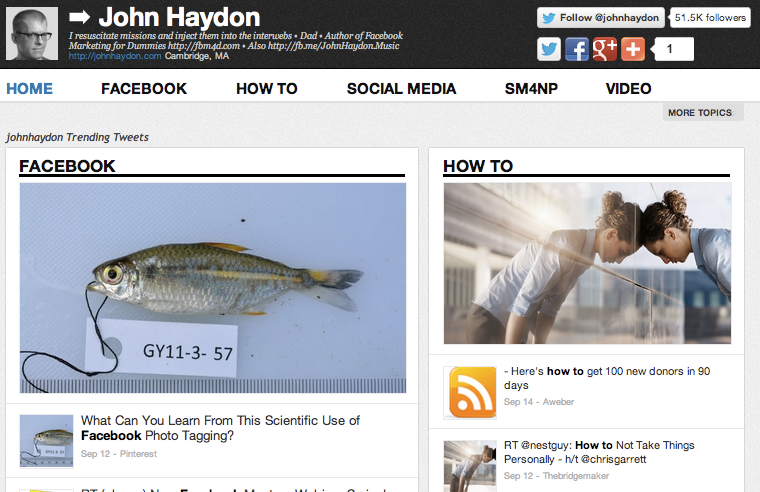 How Twylah can help you get more juice out of your tweets

Twylah is a way to organize your tweets on a single webpage that's SEO-friendly and search engine optimized, essentially giving your tweets greater exposure and a significantly longer life.
With Twylah, your tweets are organized by the topics you tweet about the most, and showcased on a single page where people can easily scan for content they find interesting.
Do you have a Twylah page? How do you like it?
John Haydon delivers social web strategy solutions for "the quick, the smart, and the slightly manic." Curious? Then connect up: Contact John by email, see his profile page, visit the John Haydon blog, follow him on Twitter and Google Plus or leave a comment.


This work is licensed under a Creative Commons Attribution-NonCommercial 3.0 Unported.