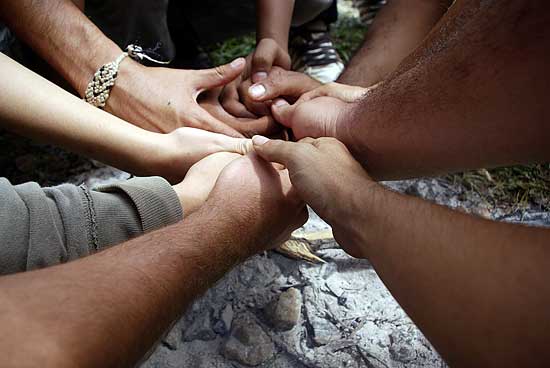 Image on BigStockPhoto by David523
Or, why your organization needs a content marketing strategy
Target audience: Nonprofits, foundations, NGOs, social enterprises, cause organizations, businesses, Web publishers, educators, journalists.

You understand that there's more to engagement than simple small talk. You also understand that when folks are truly engaged, they tell their friends about the good work you're doing, which is much more effective than if you told their friends.
So who's doing a good job of creating an engaged community with content? Here are three examples:
1The American Cancer Society has created an entire community around achieving victory over cancer by talking about "creating a world with more birthdays."
2Share Our Strength hopes to end childhood hunger by 2015. This mission is immediate, heartfelt and simply stated. Their people talk about the line they've drawn in the sand.
3Epic Change is talking about gratitude – not about their organization – and why you should donate.
Creating a content marketing strategy
Here are a few thoughts on creating a content marketing strategy. Please (and I do mean please) add your ideas in the comments.
Understand why they donate. The real reason. Not the one your board talks about.
Understand why they tell their friends. Maybe donating to your cause makes them look more altruistic?
Know what's engaging the customers of your competition. Is there something they're saying that's not being heard?
Talk to your employees. Beyond the paycheck and benefits – what's the real reason they show up every day at 8:30 am?